Dahanu police rescue kidnapped minor within 12 hours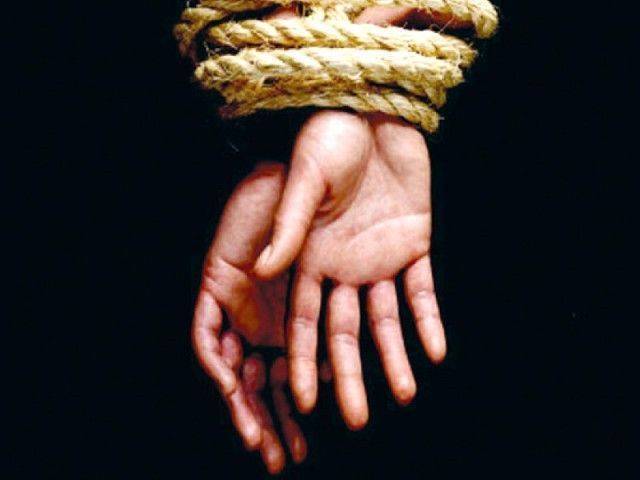 On Wednesday, Dahanu police managed to rescue the daughter of a Dahanu businessman who had been kidnapped 12 hours back for a ransom of Rs 5 crore. The culprit turned out to be their house help for over a decade.
The victim, Diya Nahar, was kidnapped from her bedroom during the wee hours of Wednesday. The Nahar's resided at Amrut bungalow in Masoli, Dahanu.
The incident came to light when the victim's younger brother started crying after finding himself alone in the room. Diya's mother soon came to check on him and found her missing from the room. After waking her husband, Sachin, the couple tried searching for Diya around the bungalow. When they couldn't find her in the vicinity, they informed Dahanu police.
At 6:30 am, Sachin received a call from Diya's phone wherein the caller claimed that he had kidnapped her and demanded Rs 5 crore ransom money. The accused had stolen Diya's phone while kidnapping her.
By 7 am, multiple teams were formed to track Diya's whereabouts and parents were asked to co-operate with the kidnappers during subsequent calls. Since the Nahar's did not have any security guard or CCTV at their residence, cops started by canvassing the nearby areas.
Around 10 am, Sachin received another call from the kidnappers wherein they reduced the ransom amount from Rs 5 crore to 2 crore. The cops managed to track the second call to a location near Vangaon in Palghar.
By 1 pm on Wednesday, police managed to nab the prime accused Shiva Bhagat. The 30-year-old had worked as a cook for Nahar's for 11 years, before getting fired in 2011 for his dishonesty. Three of his accomplices, Laxman Bhagat (35), Krushnakumar Ram (19) and a 16-year-old were also arrested.
Meanwhile, Diya was rescued and reunited with her parents.
During interrogation, Bhagat confessed that he had kidnapped Diya after breaking into the house from the bathroom window. After kidnapping her, he had taken her to an empty flat in Palghar. Bhagat said that he committed the crime because he was in need of money.
The accused have been booked under Sections 364 (A) (kidnapping for ransom), 379 (theft) and 385 (extortion) of the Indian Penal Code.