Government evaluating use of private cars for ride-sharing to reduce congestion, pollution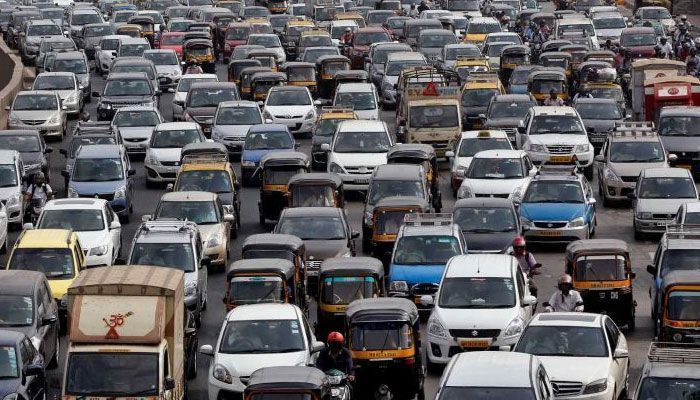 The government is set to conduct a study on the use of private cars for ride-sharing as a means to curb increasing traffic congestion across major cities in the country, including Mumbai.
Government think tank Niti Aayog has reached out for expert views on various aspects, including safety, regulations and taxation-related implications, with regard to using private vehicles for ride-sharing, according to PTI sources familiar with the development.
The move is part of the government's efforts to curb congestion on the roads as well as reducing pollution that has reached dangerous levels in many metros, posing a threat to public health.
If implemented, the move will significantly benefit players like Ola and Uber that end up shelling out a high fee towards procuring commercial licences.
The sources said the study will focus on issues like safety of driver and passengers, revenue sharing and levies as using private vehicles for ride-sharing is yet to be formally recognised by Indian laws.
When contacted, an Uber spokesperson said countries like Australia and Singapore allow citizens to share their cars.
"It has a range of benefits. It creates economic opportunities for drivers, opens up new mobility options for riders and by allowing existing cars on the road to be used by more people, can be part of the solution to traffic congestion," the spokesperson said.
While declining to comment on this study, the spokesperson said: "We are engaging with a range of stakeholders in India about the best way to realise this vision."
Ola could not be reached for comments.
With app-based aggregators like Ola and Uber, consumers now have the benefit of booking taxis on-the-go. However, on the flip side, thousands of vehicles have been added to Indian streets that has added to the traffic woes.
The companies have been pushing for allowing ride- sharing, a move they feel not only with cut down on the number of vehicles on the streets but also make rides more affordable.
With agency inputs