Kapil Sharma vs BMC: MNS files complaint against comic, Congress says he's being 'targeted'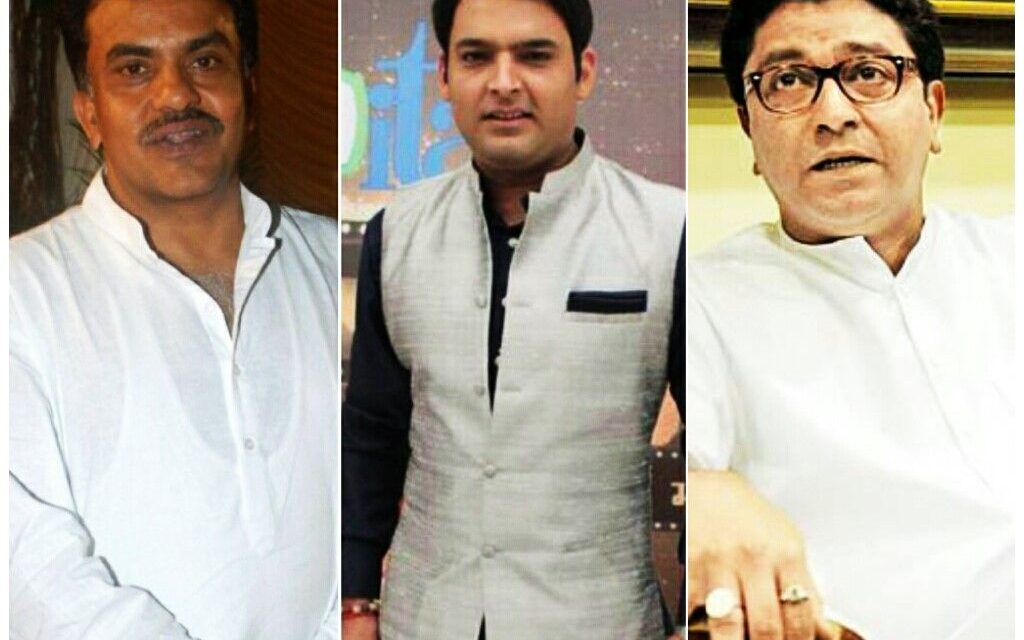 Three days after comedian Kapil Sharma's 'bribe tweet' made headlines, Raj Thackeray-led MNS filed a complaint against the artist for staying silent on his allegations that he was asked money by the civic officials and for violating building norms.
Sharma had stirred controversy last week by alleging that he had been asked to pay a bribe of Rs 5 lakh by an official of BMC which, in turn, claimed that the actor had flouted norms not only in his Versova office building but also at his apartment in Goregaon.
MNS group leader in Brihanmumbai Municipal Corporation (BMC), Sandeep Deshpande on Monday filed the complaint against Sharma at Versova police station. He demanded that the complaint be turned into an FIR and an investigation be ordered into the matter.
"Yes, I filed a complaint with Versova police through my advocate against the comedian under the section 176 of IPC as he kept mum on the alleged bribery issue and did not file a complaint nor brought this to the notice of the concerned authorities," Deshpande told PTI.
A copy of the complaint, filed by Deshpande's lawyer, mentions that since BMC officials are public servants under section 21 of the Indian Penal Code, and if they have demanded bribe, it amounts to an offence under section 39 of CrPc.
Moreover, it is a duty of a person to lodge a complaint against that public servant with the concerned authority, and if he fails to perform his duties as per section 176, it amounts to an offence, the complaint further says.
"In this case, Sharma did not act as a responsible citizen and failed to live up to his duty. Therefore, I have demanded the police officials to go into the merits of my complaint, convert it into an FIR and call him for further investigation," Deshpande said.
MNS general secretary Shalini Thackeray also visited the tehsildar office in Andheri today along with her supporters and demanded officials to register an FIR against Sharma for allegedly destroying the mangroves.
Meanwhile, Congress has urged Maharashtra Governor C. V. Rao to direct Chief Minister Devendra Fadnavis to initiate a high-level probe into allegations of corruption against the BMC official made by Sharma.
Mumbai Congress President Sanjay Nirupam said that the reaction of the Bharatiya Janata Party-Shiv Sena government 'smacks of a conspiracy to victimise the actor as a defence mechanism to suppress the issue of bribery' since they are scared of being exposed.
In a letter to the governor, Nirupam said that the Shiv Sena and Maharashtra Navnirman Sena are targeting Kapil about alleged illegal constructions at Kapil's office and making all kinds of threats.
"The Chief Minister, instead of setting up an enquiry by the Anti-Corruption Bureau, has conveniently put the onus of proof on Kapil Sharma," Nirupam said in the letter.
While the BMC has all the right to take action against any illegal structure in Mumbai, in the present case, the whistleblower (Kapil) is being hounded as he is an artiste and a soft target, with the sole intention of 'suppressing' the graft issue, he added.
"If at all the CM wants to take a high moral ground, he should take action against all illegal constructions rather than targeting a whistleblower which will only result in suppression of the fact of bribery," said Nirupam, urging the governor to direct Fadnavis to institute either an ACB or a judicial enquiry into Sharma's allegations and cleanse the BMC of corrupt practices.