Kurla GRP nabs 4 men who were 'employed as robbers'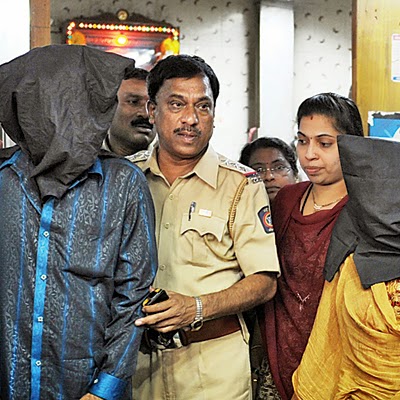 Local Press Co 5-Point Snippet
1. The Kurla Government Railway Police (GRP), on Wednesday, arrested four men in connection with stealing passenger's luggage under the pretence of 'confirming' their outstation tickets.
2. The four men had arrived in Mumbai from Bihar three months ago when the prime accused, Anis Mansuri, promised them a job with a fixed salary and daily allowance.
3. The accused, Mohammad Mauje Mansuri, Mohammad Aslam Mansuri, Jahid Saha and Mohammad Alam Mansuri, were simply asked to be on the lookout for passengers who wanted to get a confirmed long distance train ticket and introduce them to a known 'ticket collector' who could help. Under the pretence of meeting the railway official, they would take the passenger to a nearby area and steal his luggage.
4. After railway authorities received multiple complaints, highlighting a similar modus operandi, a special team was formed at Kurla GRP to nab the culprits. Since the officials already knew about the area where the passengers would be taken, they laid a trap and managed to catch the accused.
5. While in police custody, the four revealed that they targeted passengers at Thane, Kalyan, LTT and CST stations. Now, GRP has launched a manhunt to nab the prime accused, Anis Mansuri.