Lady cop struggling to get her harassment complaint registered since the last 6 months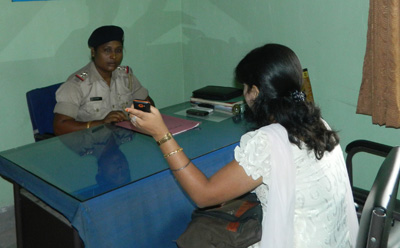 Local Press Co 5-point Snippet
1. "They are not helping me, despite knowing I belong to the police force. If they can't help one of their own, how will they help anyone else?" quoted a female traffic cop who has alleged that the cyber-crime branch has failed to file an FIR even after her repeated complaints.
2. From past six months, the 38-year-old woman has been doing rounds of the cyber cell trying to get the officers to register a complaint against the man who is harassing her online.
3. The complainant had first approached the cyber cell in December last year, when they just took down her complaint in writing. A few days later, when she visited the department again, she was asked to wait for hours before the cops finally refused to file an FIR.
4. The Kurla resident, in her complaint, mentioned that she has been receiving lewd messages since nine months from a stranger. He also took pictures of the woman from her Facebook albums and uploaded them on his profile with vulgar comments. He later messaged the complainant and asked her to pay him a hefty amount if she wished to 'put the matter to rest'.
5. While the traffic cop has urged the officials to block the stranger from Facebook, officers said that they aren't filing an FIR because if the accused is later identified as someone she knows, she might back out. But the complainant maintains that this is nothing more than an excuse.