Leave in 48 hours or we'll push you out: MNS to Pakistani artists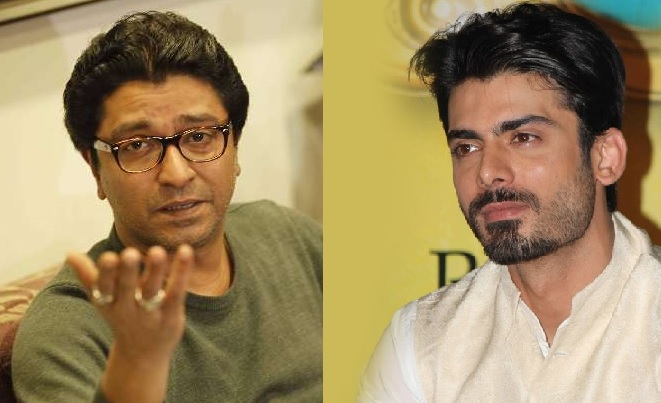 The film workers association of the Raj Thackeray-led Maharashtra Navnirman Sena (MNS) on Friday set a 48-hour deadline for all Pakistani artists working in India to leave the country.
"We gave a 48 hour deadline to Pakistani actors and artists to leave India or MNS will push them out," said Amey Khopkar, MNS Chitrapat Sena.
Khopkar even threatened to beat up Pakistani artists and those who cast them in their productions.
"Pakistani kalakaar toh maar khaayenge hi, saath mein jo yahan producer/director hain unko bhi peetenge (Paksitani artists will be beaten up and so will the producers/directors)," he said.
The attack on Pakistani artists comes in the wake of the heightened tension between the two nations, following the terrorist attack that killed 18 Army personnel at the camp in Uri, Kashmir.
India has put the blame on Pakistan on the basis of the probe into the recovered weapons and ammunition, all of which carried Pakistan insignia. Prime Minister Narendra Modi condemned the attack and stated that it 'won't go unpunished'.
With the declaration, MNS, which will contest in the upcoming BMC elections, is also hoping to win some favour with the public, most of whom are exhibiting an anti-Pakistan sentiment at the moment.
This is not the first time Pakistan-based artists have been threatened by Mumbai's political parties. Shiv Sena, a prominent party in the state, had told ghazal singer Ghulam Ali to cancel his performance in Mumbai. The party was also opposed to hosting a cricket match in the city between India and Pakistan during the T20 World Cup.
More recently, the Sena had said that it will obstruct promotions of Pakistani actors Fawad Khan's 'Ae Dil Hai Mushkil' and Mahira Khan's 'Raees'. Sena also went on record and said that Indian filmmakers and producers like Karan Johar and Shah Rukh Khan 'should not cast Pakistanis in their films'.