MNS leader may be externed from Mumbai for 2 years for thrashing errant taxi, auto drivers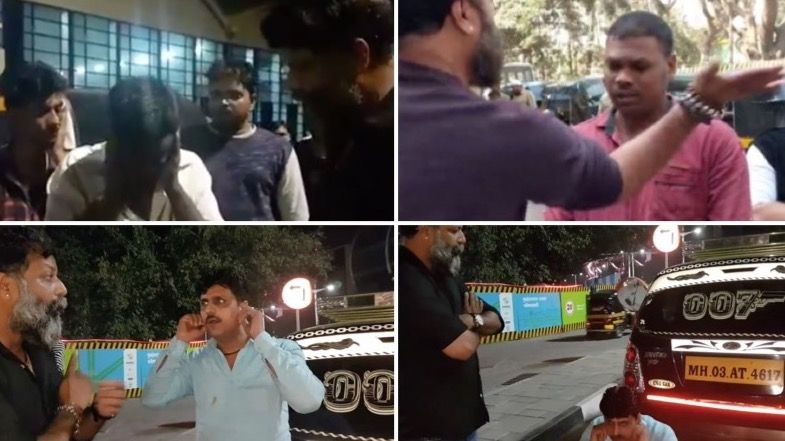 Maharashtra Navnirman Sena (MNS) leader Nitin Nandgaonkar, who has been in the news recently for his drive against errant auto and taxi drivers, could be externed from Mumbai for 2 years for his actions.
Nandgaonkak is the general secretary of MNS' transport wing 'Maharashtra Vahatuk Sena' and nephew of senior MNS leader Bala Nandgaonkar.
Over the last few months, the MNS leader has amassed quite a reputation for dishing out his own brand of justice while tacking the menace of everyday lawbreakers and uploading videos of the confrontations on social media.
While his actions are widely supported by the general public, he has also been criticized for breaking the law and setting a wrong precedent.
In wake of his recent clash with an auto-driver from BKC, who had thrashed a youth following a fare-related dispute, Mumbai police took cognisance of the incident and sent a show cause notice under Section 56 (1) (A) (B) of the Bombay Police Act to Nandgaonkar.
Under Section 56, police can extern an individual if they have reasonable grounds for believing that such person is engaged or is about to be engaged in the commission of an offense involving force or violence, and where the witnesses are not willing to come forward and give evidence against the person fearing safety of their person or property.
In the notice, sent earlier this week, the department highlighted all the cases against him and accused him of being a threat to society.
The Chembur-resident was asked to appear before the Assistant Police Commissioner (Nehru Nagar) to explain why he shouldn't be expelled from the city. The activist has already obliged with the order and police are expected to decide on the externment soon.
If cops are not convinced, Nandgaonkar may be banished from the city and neighbouring Thane for up to two years, implying that he will have to leave the city and seek prior permission before entering it.
The MNS leader, who has been successfully using social media as a tool to spread his message and warn errant drivers, took to Facebook on Wednesday to share his thoughts on the matter.
In the message, the firebrand leader justified his actions by saying that he was acting for the betterment of citizens and would continue doing so wherever he might end up going, irrespective of consequences.
In the past, Nandgaonkar made headlines for forcing a taxi driver to do sit-ups for his failure to follow rules, thrashing another for overcharging a customer, vandalising cabs plying during MNS-backed transport strike among others.