Man allegedly sets wife on fire after she stops him from molesting their daughter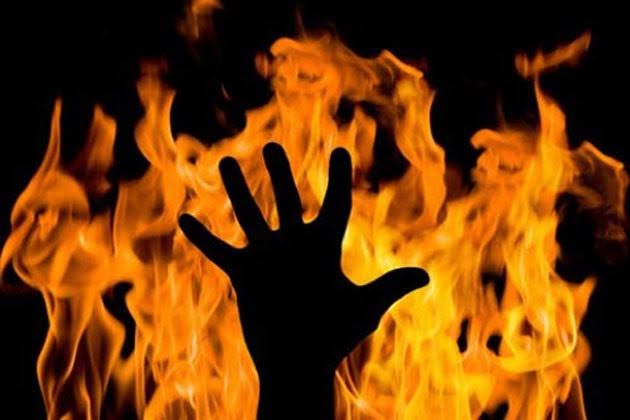 Local Press Co 5-point Snippet
1. A 36-year-old woman, Heera Shaikh, was allegedly set ablaze by her husband, Nisham Shaikh, during the wee hours of Sunday in Mumbai's Chembur area.
2. Around 4 am on Sunday, the couple had a heated argument. Minutes later, neighbours saw Heera screaming and running outside her house with her body ablaze.
3. The neighbors immediately rushed Heera to a nearby hospital and alerted her parents who reside in Bandra (E).
4. According to the families, Nisham would often drink and abuse his wife as she would stop him from molesting their daughter. Heera's family also claims that Nisham had an eye on her property.
5. With 90% burn injuries, Heera is currently battling for her life. Since cops haven't been able to record her statement, no FIR has been registered against Nisham till now.