Man tortures 80-year-old mother by tying her to ceiling fan, arrested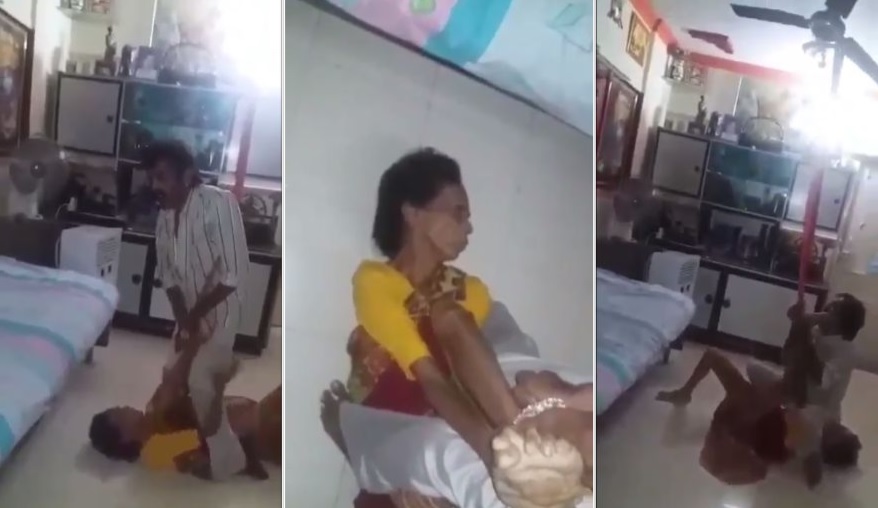 In a shocking incident, a 80-year-old woman was allegedly tortured by her son, daughter-in-law and granddaughter who hung her upside down from a ceiling fan at their residence. The trio was arrested on Thursday.
The incident came to light after a purported video of the said act went viral. The video was submitted to the D.N Nagar police station by an NGO – Nari Sangh.
"The woman's son Surendra Vaidya (47) used to tie her using a bedsheeet and hang her to the fan upside down and switch on the fan. The family made a video of the act from their cell phone," said senior police inspector Dhanaji Nalawade.
In the video, Vaidya can be heard screaming 'why don't you die' to his mother.
As per the complaint filed last night, the woman was being tortured in this way for three years. We have arrested Surendra, his wife Babita (43) and their daughter Akshaya (19), said the official.
The accused have been arrested under sections 354 (molestation), 342 (wrongful confinement), 336 (act endangering life or personal safety of others), 506 (2) (criminal intimidation), 504 (intentional insult) and 34 (common intent) of the Indian Penal Code.
The woman was rescued. However, during enquiry, Surendra claimed that his mother was mentally ill and she used to move out of home. They did the act only to frighten her, police said.
The accused were produced in Andheri court. While Surendra got police custody till tomorrow, his wife and daughter were given judicial custody, added Nalawade.
Video (discretion advised):