Motorman spots rods on track near Masjid station, averts mishap by halting train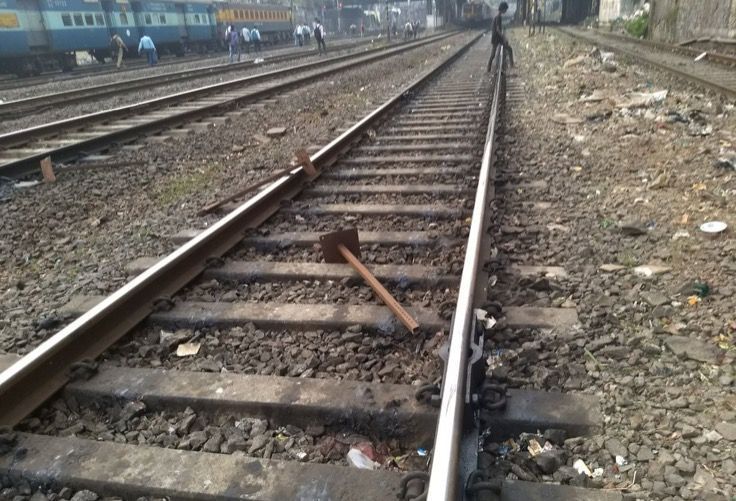 The motorman of the Panvel-CSMT suburban train averted a major mishap on Monday morning after spotting iron rods on the track and halting the train in time.
According to officials, the incident took place around 7:30 am today.
Motorman Anurag Shukla, who was piloting the harbour line local, spotted the rods lying on the tracks near Masjid Bunder station while the train was en route Chhatrapati Shivaji Maharaj Terminus.
The rods were a few feet tall with a square base on one end.
Fortunately for passengers, Shukla managed to spot the rods in time and bring the train to a complete halt before it could come in contact with them, averting a possible derailment.
The rods were later removed and the train continued on its course. The incident, however, led to a minor delay on the harbour line.
The CST railway police, which is investigating the incident, said it is possible that workers working along the tracks might have accidentally left the rods on the track.
An officer said there was also a possibility that metal scrap thieves might have left the rod on the tracks and fled.
Meanwhile, a case against the unidentified person has been registered and police are scanning the CCTV footage to ascertain leads.
Cops are examing all angles, including a possibility of sabotage.
Back in January, the loco pilots of Jan Shatabdi Express had halted the train near Diva station after spotting a 15 feet piece of rail track positioned horizontally across the main track. Railway police had later arrested five people in connection with the offence.