RTOs may only register 'less polluting' BS-VI vehicles from June 2020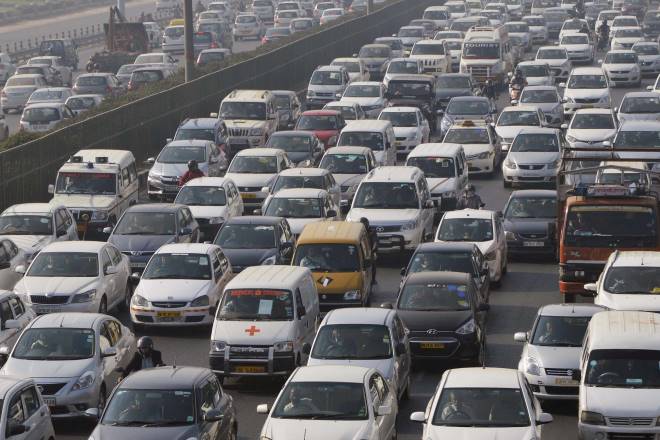 In a bid to curb pollution from vehicles using outdated technology, the Central government has proposed to set a registration deadline for BS-IV vehicles and only allow BS-VI ones from June 30, 2020.
Although the government had already ordered the implementation of the Bharat Standard-VI compliant cleaner transport fuels across the nation by April 2020 and by April 2018 in Delhi, it has now invited suggestions and objections in a draft notification on the Central Motor Vehicles (Amendment) Rules, 2017.
"New motor vehicles conforming to Emission Standard Bharat Stage-IV, manufactured before 1st April, 2020 shall not be registered after 30th June, 2020," said the notification.
It added that if the new vehicles of category M (eight-seater cars) and category N (trucks), conforming to Emission Standard Bharat Stage-IV and manufactured before April 1, 2020 and will not be registered after September 30, 2020.
The government had earlier said that India shall shift directly to BS-VI, skipping BS-V. At par with its Europen counterpart 'Euro-VI', under the BS-VI standard fuel, petrol and diesel are at the same level of emissions.
The present BS IV-compliant fuels being used in the country have 50 parts per million (ppm) sulphur. BS-VI, in comparison, emits just 10 ppm.
The move is being welcomed by the Supreme Court-appointed Environment Pollution Control Authority (EPCA), which had in April recommended that only BS-VI emission standards compliant vehicles should be allowed to be sold from April 1, 2020.
EPCA member Usman Naseem also alleged that auto manufacturers which had been making cars in Europe, where Euro-VI is compulsory, had contested its suggestions regarding the introduction of the BS-VI compliant vehicles citing the lack of technology.
Currently, only BS-IV compliant vehicles are being registered across the nation, after the Supreme Court ordered that no BS-III vehicles shall be registered after April 1, 2017 onwards.
With agency inputs