Mumbai Congress demands quota for north Indians in Maharashtra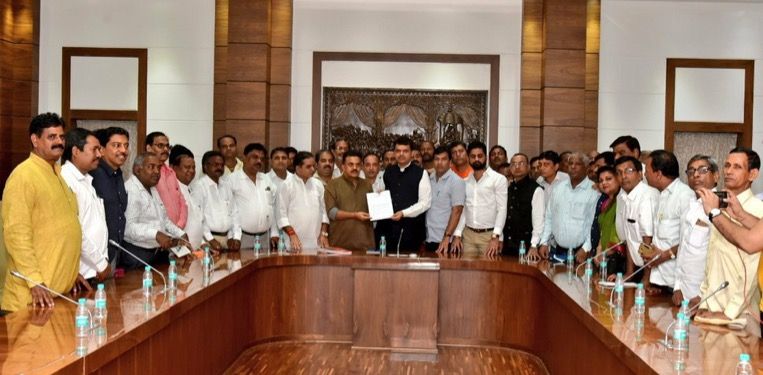 The Mumbai Congress on Monday demanded reservations in education and jobs for north Indians belonging to different backward classes living in the city and state.
Mumbai Congress party President Sanjay Nirupam met Chief Minister Devendra Fadnavis and submitted a memorandum, seeking quotas for North Indian OBCs, SCs, and STs, who are accorded reservations in northern parts of India but not in Maharashtra.
"People belonging to multiple castes have migrated from north India to Mumbai in search of employment. These include people from more than 30 different castes like Vishwakarma, Kurmi, Koiri, Pal, Kanojia, Gupta, Chaurasia, Maurya and Rajbhar who have made Maharashtra their homes for over two-three generations now," Nirupam said.
Unfortunately, he said they have not yet been recognised or granted the status of Backward Classes in Maharashtra, which is a denial of their 'fundamental rights' and the country must have one uniform rule which can be implemented across all states.
Nirupam further said that certain OBC names which are commonly used in the northern parts of India are not in vogue in Maharashtra although they belong to the same community and hence are entitled to quotas.
"The government should introduce a new system in place wherein only a domicile certificate shall be considered as the mandatory criteria for allotting a caste certificate as opposed to the present complicated system in which old records and proofs are demanded," Nirupam added.
The memorandum was signed by 25 prominent members of various North Indian OBC communities in the state backing the demands.
MRCC Chief @sanjaynirupam led a delegation of North Indian OBC & SC leaders to meet CM @Dev_Fadnavis to discuss problems faced by the community in the city & their consequent demands therefore. pic.twitter.com/oWaFF3YXWE

— MumbaiCongress (@INCMumbai) September 17, 2018
Following the submission, Fadnavis said certain issues pertained to the central government with legal ramifications which he would pursue and take appropriate action in the matter.
When asked about why caste certificate was not issued to applicants despite submitting all documents, the CM said he would ask the concerned departments to probe the matter.
The demand for reservation comes a month after the prominent Maratha community had held state-wide protests to demand a similar quota in education and jobs.
Meanwhile, Congress' demand is being hailed by political observers as the party's attempt to consolidate north-Indian votes ahead of next year's polls.
---
Related: Divide in Mumbai Congress as faction seeks removal of Sanjay Nirupam as city chief
---