Mumbai-Delhi air route 3rd busiest in world, but least punctual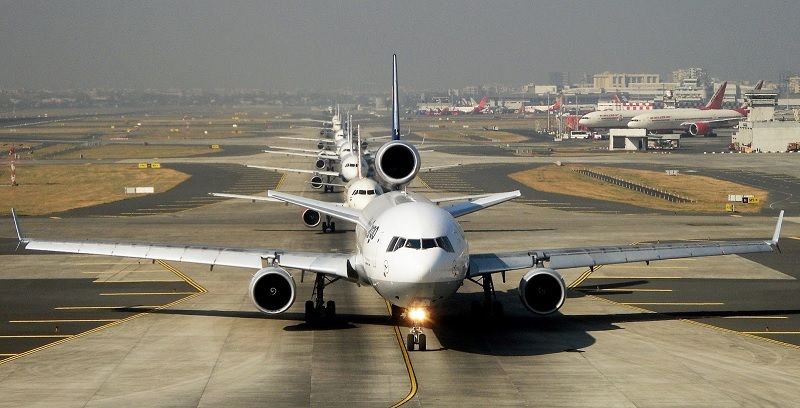 With over 47,000 flights, the Mumbai-Delhi air route was the third busiest and the least punctual one in 2017, according to a report by UK-based air travel intelligence firm OAG. Over 5 flights travel on the route every hour.
The top two busiest air routes were Jeju-Seoul Gimpo in South Korea and Melbourne-Sydney in Australia with 64,991 and 54,519 flights last year. Incidentally, all ten busiest air routes in the world were domestic.
The busiest international route was Hong Kong-Taipei, which ranked 11th on the list with 29,494 flights in 2017.
Among the top 20 routes, the Mumbai-Delhi route was the least punctual, with only 59 percent of the 47,462 flights landing on time. The delays, in most cases, can be attributed to the lack of additional runways in Mumbai and negligence on part of the airlines.
Apart from Mumbai-Delhi, Bengaluru-Delhi was the only other Indian route that featured in the top 20 list. With 29,427 flights, it was the 12 busiest route in the world.
As for airports, Chennai and Hyderabad were the only large airports from India that featured in the top 20 for punctuality. Chennai was the most punctual Indian airport with 82 percent flights on time, while Hyderabad ranked 17 with 80.5 percent on-time flights.
Delhi was the country's only mega-airport, handling over 30 million passengers a year, which featured among the top 20 list with 70 percent flights operating on time. Mumbai, however, failed to make the cut.
Japan's Tokyo Haneda airport was the most punctual mega airport with 87 percent of flights operating without any delays.
The report also ranked major airlines on the basis of on-time-performance (OTP). India's IndiGo was the only airline to feature in the top 10 list. The airline came 4th by operating 81.22 percent of flights on time or with less than 15-minute delay.
The most punctual airline was airBaltic, which operated over 90 percent of flights on time.