Mumbai police bans use of flying lanterns during Diwali due to perceived threat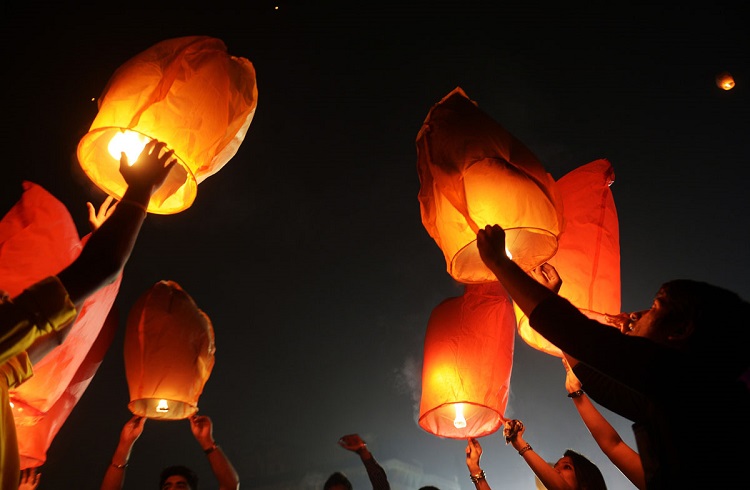 Mumbai police on Thursday prohibited use of 'flying lanterns' during Diwali after the fire department sought a ban in a bid to avert possible threats.
Fire Brigade Chief, BMC, P S Rahangdale highlighted the number of accidents caused due to flying lanterns every year in a letter to Mumbai Police Commissioner Dattatray Padsalgikar.
"Flying lanterns in large number are released in air during Diwali and Makar Sankranti (festivals), which pose serious threat to aircraft, high rise towers, slums, installations of HPCL and BPCL refineries etc. Even terrorists activities cannot be ruled out by its use," the letter sent yesterday, read.
It is, therefore, essential to ban the use of flying lantern so that possible threats can be averted, it said.
Citing the recommendations made by Nation Fire Protection Associations's (NFPA), Rahangdale said countries like the US, Thailand have also supported the ban on such flying objects.
He also asked the police to take action against those found selling and flying such item under the relevant sections of the IPC.
The Fire Brigade chief also cited data of calls received at their stations during Diwali in the last three years. A total of 217 calls were received in three years from 2013 to 2015.
Out of 217, 103 calls reported fire at refuse area of buildings. In as many as 80 incidents (calls), fire took place in godown and other parts of house.
Per the recommendation of the fire department, Mumbai police today issued an order prohibiting use of 'flying lanterns' on Diwali.
Those violating rules will be booked under section 188 (disobedience to order duly promulgated by public servant) of the Indian Penal Code.
The fire department has also launched a campaign to sensitise Mumbaikars to observe a safe and secure Diwali.