Mumbai University students to have college, exams as scheduled on Tuesday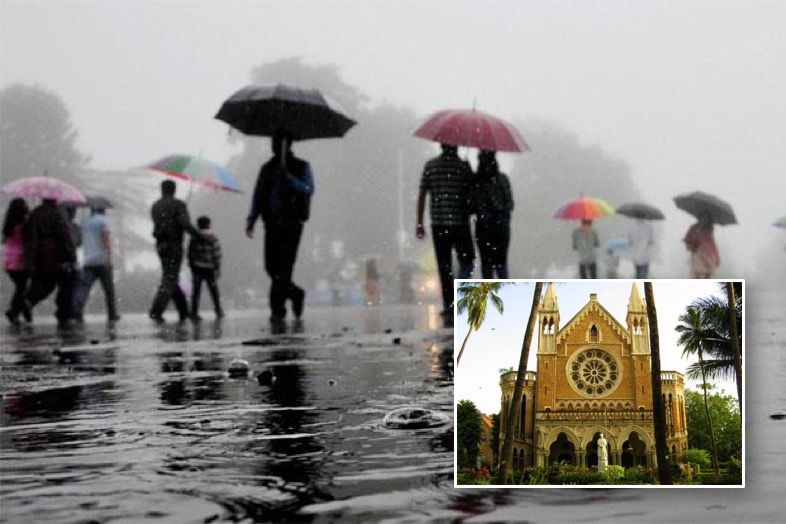 The unexpected rainfall might offer little respite to Mumbai University students, who will be expected to attend their respective classes and exams despite the bad weather prediction.
Earlier today, Maharashtra government announced a precautionary holiday on Tuesday for schools and colleges in the Mumbai Metropolitan Region in the wake of cyclone Ockhi.
Maharashtra Minister Vinod Tawde made the announcement on Monday evening, keeping the safety of students in mind, as parts of Mumbai received rainfall. Apart from Mumbai, institutions in Sindhudurga, Thane, Raigad and Palghar Districts will also be shut.
"Precautionary holiday declared on 5/12/17 for schools and colleges in Mumbai Metropolitan Region, Sindhudurga, Thane, Raigad and Palghar Districts for the safety of the students due to the serious weather predictions on #CycloneOckhi #MumbaiRains," he tweeted.
The announcement left university students, many of whom were set to appear for their exams tomorrow, confused. However, it was later clarified that Mumbai University and affiliated colleges will not be closed on Tuesday.
"Mumbai University and affiliated colleges will not be closed tomorrow and all exams will be held as announced earlier," ANI reported around 9 pm on Monday.
While those attending regular college might be better off, students who are appearing for exams – like Engineering – will have to prepare for bad weather conditions and reach their respective centres on time.
Weather Update:
Although light showers were expected on Monday, the rainfall and winds are expected to grow stronger on Tuesday.
The India Meteorological Department (IMD) had earlier predicted rain and thundershowers in Gujarat and Maharashtra as cyclone Ockhi moved towards the north-west of Lakshadweep over the Arabian Sea.
The weather department had also asked fishermen from Maharashtra and south Gujarat to not venture into the sea and asked citizens to brace for rain, thundershowers, and strong winds over the next two days.
The cyclonic storm is around 670 kms south-west of Mumbai and moving in the north-east direction. Its intensity, fortunately, is likely to weaken after Tuesday.
Meanwhile, the coast guard and other maritime agencies have been put on high alert to avoid any loss of life.