Navi Mumbai airport to start operations by December 2019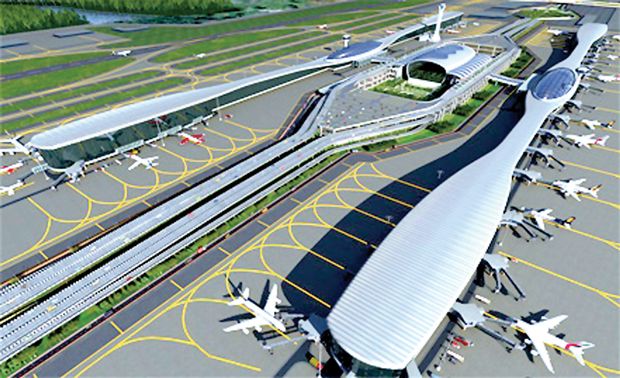 Mumbai's overcrowded airports may finally get some respite after the centre's announcement that the first phase of aircraft operations at the upcoming Navi Mumbai airport is likely to start by December 2019.
Minister of State for Civil Aviation Jayant Sinha told Lok Sabha, "Selection of concessionaire on public-private partnership basis shall be finalized by December. All major clearances have been obtained, 160 hectares have been acquired… Phase-I of aircraft operations with capacity to handle 10 million passengers per annum is expected to commence by December 2019."
City and Industrial Development Corporation (CIDCO), responsible for overseeing the project, is expecting the onsite work to begin by the end of next monsoon. To meet the December 2019 target, the agency will work in three areas simultaneously.
The financial bids to the three shortlisted companies have also been issued, with the concessionaire expected to be ready by September. The qualified bidders include Mumbai International Airport Private Limited, Mumbai, GMR Airport Limited New Delhi and MIA Infrastructure Limited promoted by TRIL (Tata Realty and Infrastructure Limited).
During the first phase, the Navi Mumbai International Airport would cater to 10 million passengers in a year. The second phase will accommodate 25 million passengers, while the third and fourth will accommodate 45 million and 60 million passengers respectively. "We have started the first phase of the project with 10 million passengers. When the traffic trigger takes place, the operator will provide the additional capacity," said Soma Vijay Kumar, Chief General Manager, Transport and Airport, CIDCO.
As of July, all major clearances have been obtained and 160 hectares of land has been acquired. The construction of the entire airport is expected to take 20 years.