NCP leader enthusiastically uploads video of taking bike ride to election rally, forgets to wear helmet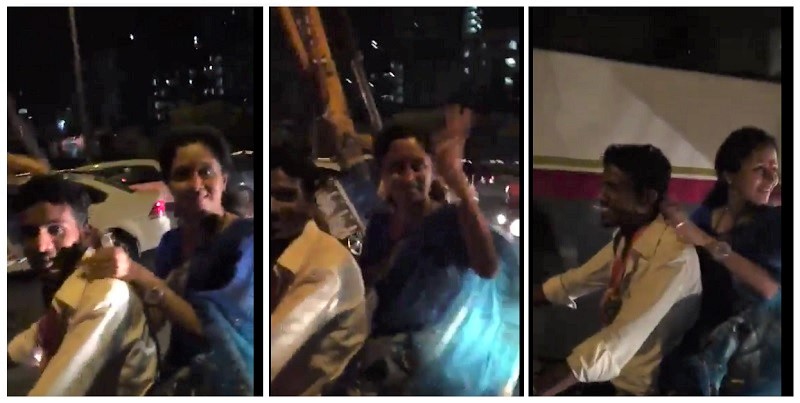 Little did NCP leader Supriya Sule know, when she uploaded a video of her taking a bike ride to reach an election rally on Thursday night, that the clip would go viral for the wrong reason – not wearing a helmet.
The senior leader and Lok Sabha MP had enthusiastically uploaded a video of her riding pillion on a motorbike to avoid Mumbai's traffic. Sule was travelling from suburban Malad to reach the venue of her election rally in Thane.
Unfortunately for the MP, she did not realise that she had committed a traffic violation by not wearing a helmet during the bike journey.
Her video, which incidentally shows even the rider without a helmet, has gone viral on social media since then.
Mumbai traffic police had made helmets compulsory even for pillion riders last year, while imposing a Rs 100 fine for violators. In Sule's defence, however, the rules about wearing helmets are not enforced as stringently in Pune, where she hails from.
The NCP leader, after wrapping up an election meeting in Malad, was on her way to Thane in a four-wheeler for another poll event. However, due to the heavy rush of vehicles, the traffic was crawling.
According to NCP sources, as Sule realised that it was difficult for her to reach the venue in Thane at the scheduled time due to the heavy traffic, she preferred to sit on a motorcycle that a party worker was riding.
Accompanied by other party workers on her way, Sule reached the election rally at Khopat in Thane around 9.30 and addressed the meeting for some time, before it was wrapped up at 10 pm.
One of the videos Sule uploaded on her social media account:
Thank you bikers ??for helping me to travel from Malad to Thane.#MumbaiTraffic #BMCpolls pic.twitter.com/1CPCzvkRKL

— Supriya Sule (@supriya_sule) February 16, 2017