Nirav Modi deposited 90 crore cash in PNB hours before demonetisation, alleges NCP leader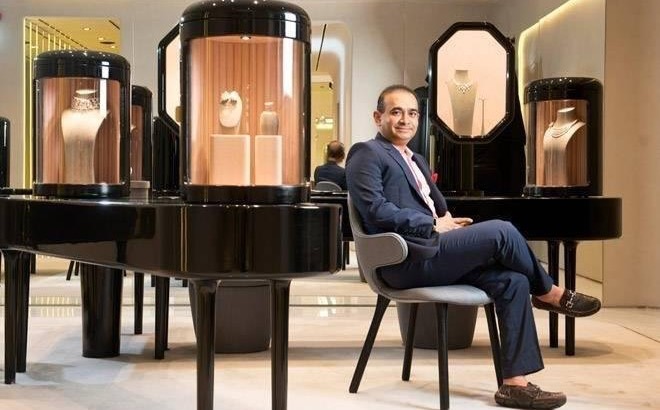 Nirav Modi deposited cash worth Rs 90 crore at one of the branches of the scam-hit Punjab National Bank (PNB) hours before the announcement of demonetisation, Nationalist Congress Party (NCP) MP Majeed Memon has alleged.
Memon was referring to a report that claimed that the celebrity jeweller had deposited the cash on the day Prime Minister Narendra Modi announced the demonetisation of 500 and 1000 rupee notes.
"When Nirav Modi left India, at that time it was reported that some hours prior to Prime Minister's announcement of demonetisation in 2016, Nirav Modi deposited 90 crore rupees of cash in one branch of PNB, and he probably exchanged it for bullion or something," Memon told ANI.
"I think that there should be a proper investigation to see if there is any element of truth to it," he added.
Memon also took to Twitter to convey the same, and hinted on suspicion of connivance between the accused and the BJP-led government at the Centre, by adding, "What does it suggest?"
---
Related: ED attaches 21 properties including houses, lands worth 523 crore of Nirav Modi & group
---
Prime Minister announced the ban on Rs 500 and Rs 1000 Indian rupee notes, on November 8, 2016.
The country's second biggest public sector bank detected a 1.77 billion dollar (Rs 11,400) scam earlier this month, in which Nirav Modi acquired fraudulent letters of undertaking from one of its branches for overseas credit from other Indian lenders.
Mehul Choksi, Modi's uncle, is also being probed for his involvement in the fraud. PNB lodged two financial fraud complaints of Rs 11,400 crore and Rs 280 crore against Nirav Modi, his family members and the owner of Gitanjali Gems.