Mumbai Port Trust to create 'world's largest garden' in city by reclaiming 350 hectares of land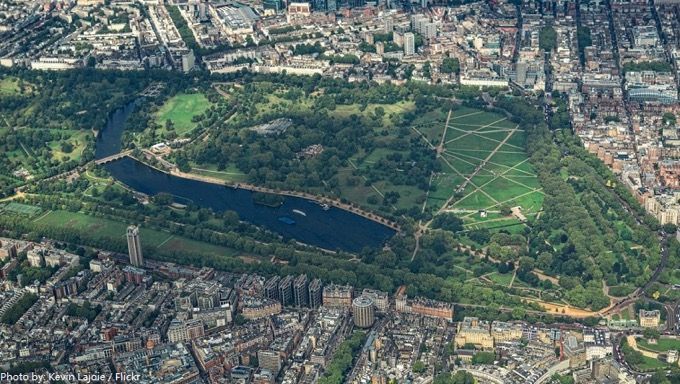 The Mumbai Port Trust is set to create the 'world's largest garden' in the open space-starved city by reclaiming land, Union Shipping and Ports Minister Nitin Gadkari said on Thursday.
"The Mumbai Port Trust will be reclaiming 350 hectares to create the world's largest garden in Mumbai," Nitin Gadkari said, speaking after the ground-breaking ceremony of a Rs. 300-crore international cruise terminal in the country's financial capital.
He said the proposal is already a part of the city's development plan, and requested Maharashtra Chief Minister Devendra Fadnavis to use his special privileges to clear it.
Gadkari said in order to carry out a slew of citizen-centric activities as part of the Eastern Waterfront project, it is necessary to accord the status of special planning authority (SPA) to the Mumbai Port Trust.
Devendra Fadnavis, who was also present, declared that his government will grant the status to the port trust.
MbPT chairman Sanjay Bhatia later told reporters that the proposed garden will be spread over 300 acres, bigger than Hyde Park in London.
It will require 80 hectares or around 200 acres of land reclamation, which will be carried out after environmental clearances are received, he said, claiming that the project won't have any adverse environmental impact.
The reclamation will have to be carried off Haji Bunder near Sewri, where the garden will be created, Bhatia said, adding that the proposal is already a part of the development plan prepared by the Mumbai civic body.
Nitin Gadkari said MbPT, one of the oldest ports in the country, is carrying out works of over Rs. 10,000 crore for the benefit of the local community and the trade.
It can be noted that MbPT is the biggest land owner in the city, and efforts are afoot to create open spaces in the space-starved city by using the land under its control as part of the eastern seafront project.
A large part of the cargo handling has moved out of MbPT over time, allowing it to concentrate on such measures.
MbPT and the country's largest container port JNPT, located on the other side of the Mumbai harbour, today tied up for movement of containers on water between the two ports rather than the road route which congests the city.
The Union minister also sought space near the Versova creek on the northern fringe of the financial capital, where container movement can happen over the sea.
Gadkari said works of Rs. 2.41 trillion have been initiated in Maharashtra as part of the Sagarmala plan and added that the Rs. 7,000-crore fourth terminal of JNPT is ready for commissioning.
With agency inputs