Nirav Modi not absconding, out of India for business purpose: Lawyer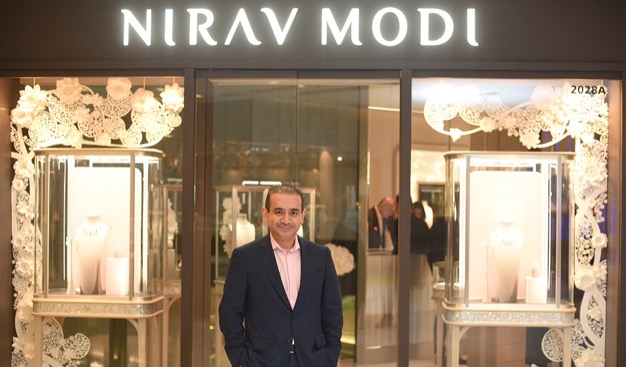 Billionaire Nirav Modi's lawyer on Wednesday refuted the reports that his client was absconding, claiming that he was out of India for business purposes. Nirav is the prime accused in Punjab National Bank (PNB) fraud case.
"This is your perception that he is absconder. He (Nirav Modi) is not absconding. He has a global business and he went out of India for business purpose. Now his passport has been revoked. His family members, some of them are foreign nationals, also stay abroad most of the time," lawyer Vijay Aggarwal told media persons.
He further alleged that the PNB has termed commercial transactions as a fraud.
The PNB has lodged two financial fraud complaints of Rs. 11400 crore and Rs 280 crore against Nirav Modi, his family members and Mehul Choksi, owner of Gitanjali Gems.
"The entire matter was in the knowledge of the bank (PNB). The bank took a commission of crores of rupees but now it is not accepting it. It was a commercial transaction of the bank which is now being termed as a fraud," he added.
Aggarwal further questioned that why would he run away from the country leaving behind assets worth over Rs 5,000 crore. The lawyer also said that the strategy, in this case, will be worked out once the Central Bureau of Investigation (CBI) files charge-sheet.
He added, "The business (of Nirav Modi) has been closed, the bank accounts have been seized, and shops have been shut. At the moment things are very hazy. We are looking at the case. We will know the charges when the CBI files charge-sheet and then only some strategy can be worked out."
---
Related: Nirav Modi writes to PNB: Says owed amount exaggerated, going public hit chances of recovering dues
---
The lawyer also questioned the reported fraud amount of over Rs. 11000 crores.
"The CBI itself has itself maintained that at the moment the amount is Rs 280 crore, which may go up to Rs 5,000 crore. I don't know from where the media is getting the figure of Rs 11,400 crore."
Nirav Modi and Gitanjali Gems Chairman and Managing Director Mehul Choksi have been accused of cheating the PNB to the tune of over Rs. 11300 crores.
Meanwhile, the Enforcement Directorate (ED) and the CBI are probing the matter and conducting searches and raids at various locations linked with Nirav Modi and Gitanjali Gems.
The scam was started in 2011 and was detected in the third week of January this year, after which the PNB officials reported it to the concerned agencies.
With agency inputs