Ola launches 'Guardian' system in Mumbai: To monitor rides realtime for improved passenger safety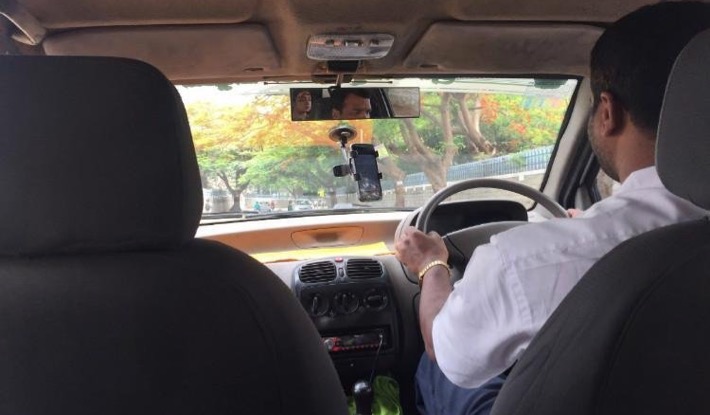 Indian cab-hailing platform Ola rolled out a real-time ride monitoring system named 'Ola Guardian' in Mumbai and two other cities in a bid to step up passenger safety.
"Ola Guardian, the real-time monitoring system to strengthen ride safety of customers, has been launched as a pilot in Bengaluru, Mumbai, and Pune," the city-based cab-aggregator said in a statement.
The system, which is based on Artificial Intelligence (AI) and machine learning tools, will go live in Delhi and Kolkata by the end of October and in other Indian cities by the end of 2018.
As part of project Guardian, all on-going trips would be tracked through AI-driven systems, analysing ride indicators like route deviations, unexpected and mid-way stops among others.
Safety triggers, which will be created based on the time of travel and other ride indicators, will be monitored by Ola's safety response team.
"Post analysing the data, the safety response team will connect with the customer to assess any potential unsafe ride and provide assistance as required," the statement added.
Instances of the drivers registered on ride-hailing platforms taking detours and allegedly molesting women in various Indian cities in the past have raised alarms about passenger safety.
Through the project, Ola will track all live trips across the cities and reach out to the passenger immediately if any route diversions or mid-way stops are tracked by the systems, the company said.
The company said it was also working with the state governments to map unsafe routes into the monitoring platform to enhance the system's performance.
"Through projects like the Guardian, we believe in leveraging technology to improve the overall safety of rides across the transportation industry," the company's Vice President for Business Excellence and Safety Ankur Agrawal said in the statement.
With the use of technology, the firm aims to make roads and rides safer for customers and drivers, Agrawal added.
A few months back, Ola also rolled out its technology-powered selfie authentication, wherein drivers need to validate their identity by taking a selfie and sharing with the Ola team through the app, to avoid impersonators driving through the platform.
Founded in 2011, the Bengaluru-based Ola is competing against its American rival Uber in the ride-hailing market. It recently forayed into Australia, the UK and will soon launch its services in New Zealand.