Ola, Uber drivers declare indefinite strike, starting today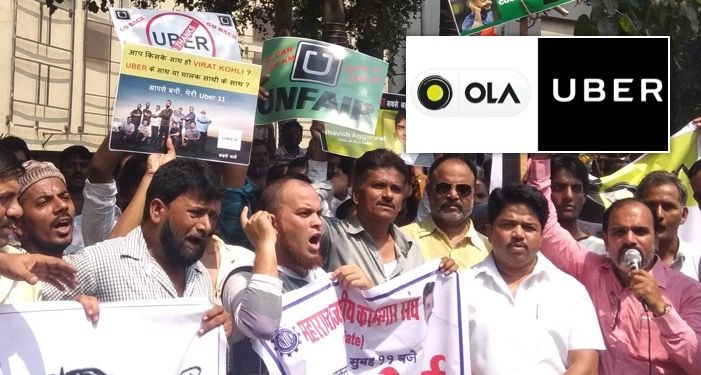 Maharashtra Rajya Rashtriya Kamgar Sangh, a union of app-based cab aggregator drivers like Ola and Uber, declared an indefinite strike from Monday to protest against the low earnings.
The drivers affiliated with the Nationalist Congress Party (NCP)-backed labour outfit had held protests outside Ola and Uber's Mumbai offices earlier today.
"Several Ola and Uber drivers had assembled outside aggregator firm office in Kurla demanding an increase in earnings. We also went to Ola office in Andheri, but the offices were shut. So till they resolve our issues, drivers will not operate cabs and it will be an indefinite strike," Sangh secretary Sunil Borkar was quoted as saying.
The protest was necessitated following a shortage of cabs in parts of the city earlier today, which subsequently led to surge pricing of over 3x.
According to protestors, the cab aggregators have reduced fares despite the increase in diesel rates, which has affected their earning potential.
To counter the increase in running costs, the agitating drivers will submit a memorandum of their demands and proposed fares to the firms.
The drivers have asked for a minimum fixed fare of Rs 16 per km for AC hatchback, Rs 18 for AC sedans and Rs 22 for AC SUVs.
They have also reportedly demanded a minimum fixed fare of Rs 100-150 for the first 4 km and an assured business of Rs 3,000 daily per driver.
Apart from Mumbai, drivers from New Delhi, Hyderabad and Telangana also held protests over declining revenue.
Both Ola and Uber and yet to issue a statement acknowledging the driver's demands or a possible disruption in services.