In Picture: Aftermath of the Dombivli chemical factory blast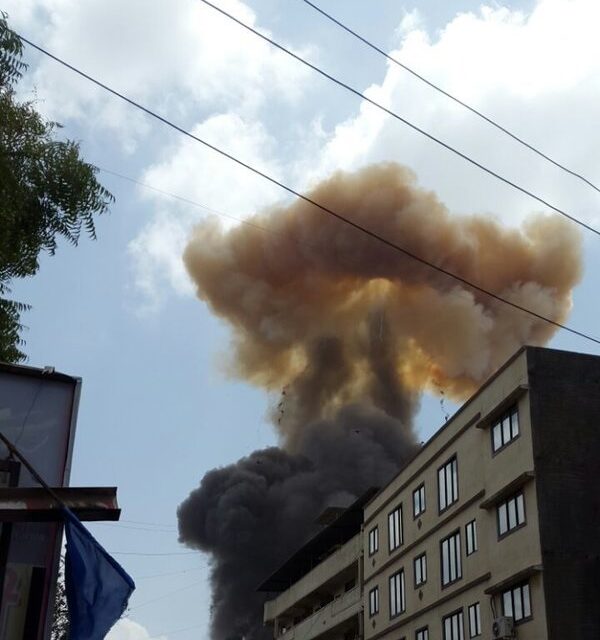 On Thursday morning around 11:45 am, a blast in the boiler room of a chemical factory in Dombivli led to the death of 6 and left over 150 injured.
The explosion triggered a blaze in the chemical manufacturing unit of Herbert Brown Pharmaceutical & Research Laboratories at Shivaji Udyog Nagar of MIDC phase-II area in Dombivli (East).
The intensity of the blast was such that window panes in several adjoining buildings were shattered. It is estimated that buildings located within a 3 km radius were affected.
Over a dozen fire tenders were rushed to the spot to douse the flames. The fire was brought under control by late afternoon.
In the meanwhile, police have registered a case against the company management and CM Devendra Fadnavis has ordered a probe into the incident. He has also assured that the State government will bear the expenses for their medical treatment of those injured in the blast.
Chemical factories in Dombivli are likely to be shut down for a week so authorities can carry out inspection and ascertain if further safety measures need to be put in place.