In Pictures: Railways greets commuters with floral rangoli on the occasion of Onam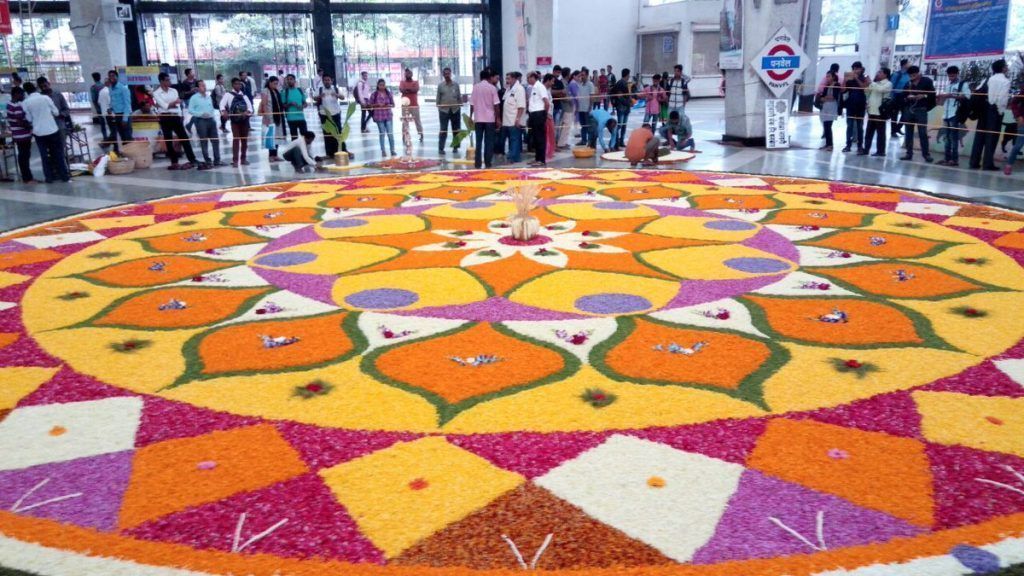 The festival streak continues in September as Malayalees across the country celebrate Onam today, a day after Muslims celebrated Eid al-Adha.
To mark the occasion of Kerala's harvest festival, railway staff decorated Chhatrapati Shivaji Terminus and Panvel stations with splendid floral decorations, each of which took a team around 3-5 hours to finish. The decorations spread over a few dozen feet in diameter and have caught the fancy of commuters, many of whom were quick to whip out their cell phones and take pictures.
About Onam:
The festival falls during the Malayalam month of Chingam (Aug – Sep) and marks the commemoration of home-coming of the King Mahabali. In Kerala, it is the festival celebrated with most number of cultural elements such as Vallam Kali, Pulikali, Pookkalam, Onathappan, Tug of War, Thumbi Thullal, Kummati kali, Onathallu, Onavillu, Kazhchakkula, Onapottan, Atthachamayam etc. Onam is reminiscent of Kerala's agrarian past, as it is considered to be a harvest festival.