PMC Bank withdrawal limit hiked to Rs 25,000 from 10,000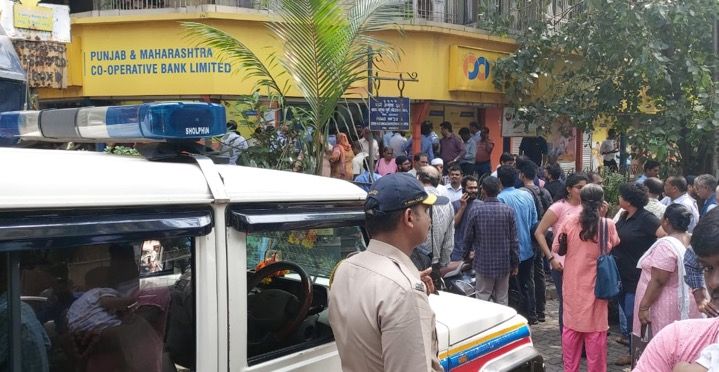 The Reserve Bank of India (RBI) on Thursday increased the withdrawal limit for Punjab and Maharashtra Cooperative (PMC) Bank account holders to Rs 25,000 from Rs 10,000.
"The Reserve Bank of India again reviewed the bank's liquidity position and, with a view to reducing the hardship of the depositors, has decided to further enhance the limit for withdrawal to Rs 25000," the central bank said in a press release.
With the increased limit, 70 percent of the bank's depositors to withdraw all of their money. The increased limit is expected to ease the burden of several thousand customers who were caught unaware by the disruption in PMC bank's operations.
The RBI has also appointed a three-member committee to assist the RBI-appointed administrator of the bank.
"The Reserve Bank has also decided to appoint a Committee of three Members in terms of section 36AAA(5)(a) read with Section 56 of the Banking Regulation Act 1949, to assist the Administrator of Punjab and Maharashtra Cooperative Bank Ltd", the release said.
On September 23, the RBI imposed operational restrictions for 6 months on PMC Bank, which included capping the withdrawals at Rs 1,000 per account. The move came after it found certain irregularities in the bank, including under-reporting of NPAs.
The withdrawal limit for account holders was raised to Rs 10,000 on September 26.
In a related development, the Economic Offences Wing (EOW) of Mumbai Police arrested Rakesh Kumar Wadhawan and Sarang Wadhawan – the promoters of HDIL – in connection with the PMC bank case earlier today.
Rakesh is the executive chairman of Housing Development and Infrastructure Limited (HDIL), while his son Sarang is the vice-chairman and managing director of the firm.
Both were called for interrogation today and arrested after they failed to cooperate in the investigation. The EOW has also frozen their assets, worth an estimated Rs 3,500 crore.