HDIL promoters Rakesh, Sarang Wadhawan arrested in PMC bank case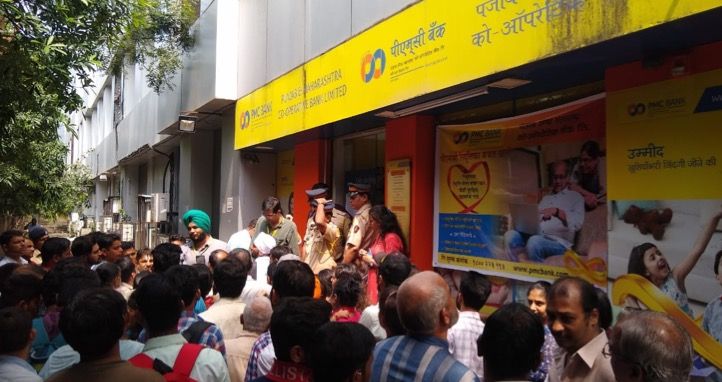 The Economic Offences Wing (EOW) of Mumbai Police on Thursday arrested Rakesh Kumar Wadhawan and Sarang Wadhawan – the promoters of HDIL – in connection with the Punjab and Maharashtra Cooperative Bank (PMC) fraud case.
Rakesh is the executive chairman of Housing Development and Infrastructure Limited (HDIL), while his son Sarang is the vice-chairman and managing director of the firm.
Both were called for interrogation today and arrested after they failed to cooperate in the investigation. The EOW has also frozen their assets, worth an estimated Rs 3,500 crore.
The development comes three days after an FIR was registered and a Look Out Notice was issued against 17 persons, including the father-son duo, on the basis of Reserve Bank of India's complaint.
HDIL is at the forefront of the PMC bank fraud case, which entails massive underreporting of non-performing assets (NPA).
The irregularities prompted the RBI to put a slew of restrictions on the bank for six months. The restrictions included curbs on fresh lending, accepting fresh deposits and investments, among others.
Earlier, in a letter to the RBI, the bank's suspended managing director Joy Thomas admitted how he, the bank's chairman Waryam Singh, some directors, and bank officials were sanctioning loans to HDIL without the knowledge of most board members.
In recent years, the bank allegedly loaned the developer over Rs 6,500 crore, four times the regulatory cap and 73 percent of its total loans of Rs 8,880 crore. The loans, between 2008 and 2019, were given despite the developer's failure to repay previous ones.
Meanwhile, the slum redevelopment focused HDIL is in the bankruptcy court now after being hit by a severe cash crunch following the failure of some of its key projects in the city.
It reportedly has a residential portfolio of 86.22 lakh sq.ft under construction and land reserve of around 193 million sq.ft as of March 31, 2019.