PNB Scam: Containers of imported watches seized, bank accounts with Rs 30 crore frozen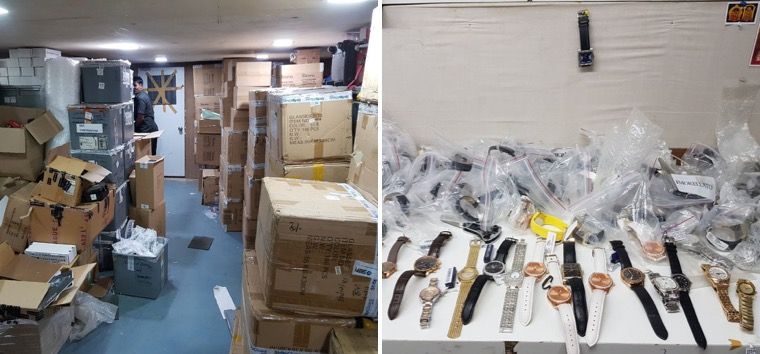 The Enforcement Directorate on Friday seized imported watches worth lakhs, froze bank accounts with crores and shares held in Nirav Modi's company in connection with the Punjab National Bank (PNB) fraud case.
The probe agency froze bank accounts with Rs 30 crore balance and shares worth Rs 13.86 crore held in Nirav Modi's firms.
Further, based on a tip-off, ED sleuths also seized 176 steel almirahs and 60 plastic containers containing imported watches while searching the premises linked to his firms.
The total value of the luxury watches is not known at the moment, although it is estimated to be more than a few lakhs.
Ministry writes to banks
Earlier today, the Finance Ministry wrote to four Hong Kong banks that received LoU's from PNB. It also directed SBI, Axis Bank, Allahabad Bank and Bank of India to reconcile accounts and check for irregularities.
The Ministry has introduced several new regulatory measures which include timely reconciliation of LoUs, appointing a special representative or agency in PSU banks to monitor status for all loans above Rs 250 crore and limiting the consortium to 7 banks.
PNB, meanwhile, has stepped up its controls on the use of global payments network SWIFT in the backdrop of the scam.
Other seizures
On Thursday, officials had seized nine cars owned by Nirav Modi and his group companies. The cars included a Rolls Royce Ghost, two Mercedes Benz GL 350 CDIs, one Porsche Panamera, 3 Honda cars, one Toyota Fortuner and one Toyota Innova.
In addition, mutual funds and shares of Nirav Modi (worth Rs 7.80 Crore) and Mehul Choksi Group (worth Rs 86.72 crore) were also frozen.
Nirav Modi and Gitanjali Gems Chairman and Managing Director Mehul Choksi have been accused of cheating the PNB to the tune of over Rs. 11300 crores.
The fraud was facilitated by PNB officials at the bank's Brady House branch in Mumbai, who issued unauthorised 'letters of undertaking' (LOU) via SWIFT, for firms linked to Nirav Modi and Mehul Choksi's firms.
Both ED and the CBI are probing the matter. The agencies have arrested multiple officials till date and conducted searches and raids at various locations linked to the duo.
The scam was started in 2011 and was detected in the third week of January this year, after which the PNB officials reported it to the concerned agencies.