Police arrest 24 bikers for late night speeding, rash driving on the Eastern Express Highway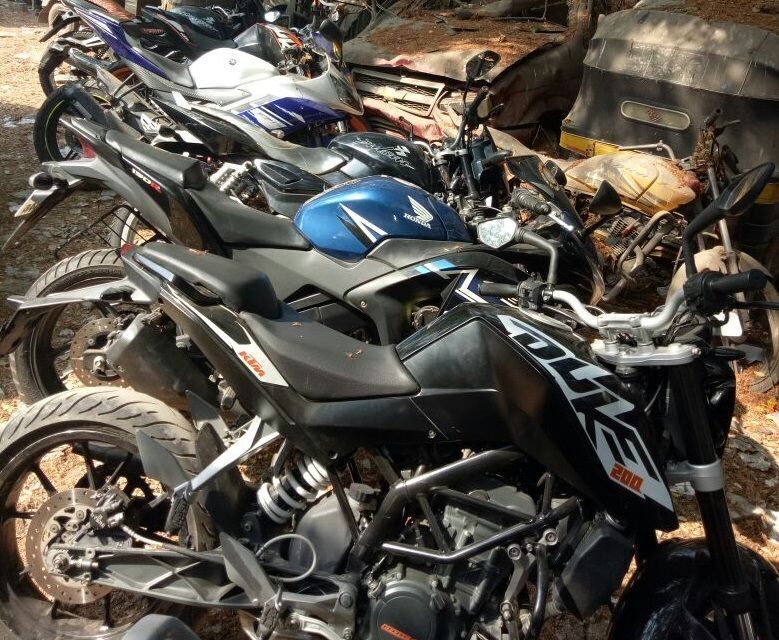 At least 24 bikers were arrested by Pant Nagar police in Ghatkopar for speeding and rash driving on the Eastern Express Highway (EEH) during the wee hours of Saturday. The bikers were subsequently released on bail.
According to a senior official, the police control room has received several complaints from locals about speeding bikers in the past. However, by the time they would arrive on the scene, the bikers would be long gone.
However, on Saturday, when the control room received a call around 1:30 am, the cops quickly organized a nakabandi at Kamraj Nagar Junction on EEH to catch the bikers red handed.
During the 3-hour nakabandi, police officials along with beat marshals came across dozens of speeding bikes.
When they directed the bikers to stop, most of them tried to flee the spot and avoid detection by speeding or by travelling on the wrong side of the road.
Despite that, cops managed to chase down 24 bikers and brought them to Pant Nagar police station, where they were booked rash and negligent driving, and disobeying a public servant. They were also booked under relevant sections of the Motor Vehicle Act, 1988.
Out of the 24 arrested bikers, all aged between 18 and 22, four were riding without helmets. The police even informed their parents to ensure such incidents are not repeated.
According to officials, the bikers typically planned their late night weekend rides via WhatsApp groups.
Although the bikers were released on bail on Sunday morning, they were not allowed to take their bikes. Police Inspector Tushar Kale confirmed that the bikes will only be handed over to the respective owners after receiving the court order.