Rs 15,000 crore coastal road project gets final nod, work to begin this year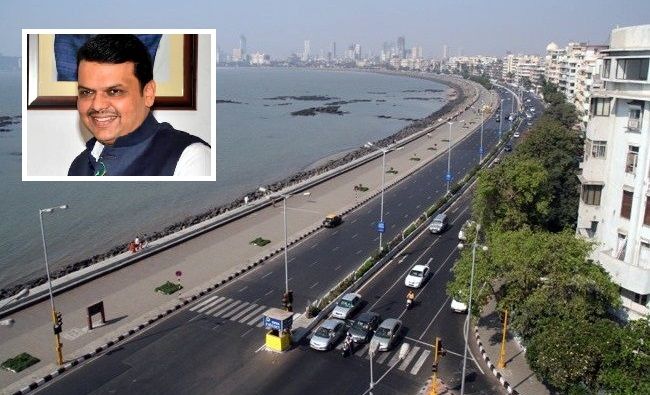 Chief Minister Devendra Fadnavis on Thursday announced that the Rs 15,000 crore proposed Mumbai coastal road project has received the final approval from the central government.
The CM made the announcement on his microblogging account.
"This coastal road will ease the congestion on Western Expressway and give a faster and smoother ride to Mumbaikars," Fadnavis wrote.
"The UPA government at centre and the Congress-NCP government in state were just talking about it for 15 years but in 2 years we got all approvals to build the road," he added.
Fadnavis even thanked Prime Minister Narendra Modi and Minister for Environment and Forests, Anil Dave, for the final approval.
The Rs 15,000-crore project promises to ease the travel woes of Mumbaikars along the 35.6-km stretch between Nariman Point in south Mumbai and Kandivali in the western suburbs.
The BMC will be responsible for executing the first phase of the project, which will entails the construction of a flyover from Marine Drive's Princess Street to the Worli-end of the sealink.
In the second phase, the Maharashtra State Road Development Corporation (MSRDC) will construct the coastal road that will go all the way from Bandra-end of the sealink to Kandivali.
The four-lane project will have a total of 10 interchanges along the way and is likely to take four years to complete, officials said. It will have elevated roads, flyovers and undersea tunnels.
According to BMC chief Ajoy Mehta, the final tenders are being evaluated and work on the project is expected to begin by November, after the monsoon is over.
Fadnavis also stressed the need for industrial development along the coast and asked the state Maritime Board to cooperate with providing infrastructure facilities.
"Industrial development along the coast should be given a boost. New industries should be encouraged and infrastructure facilities should be created," Fadnavis was quoted saying during the meeting with the Maritime Board at Mantralaya.