Superfast between Mumbai-Goa, terminus at Kalyan in the works: Suresh Prabhu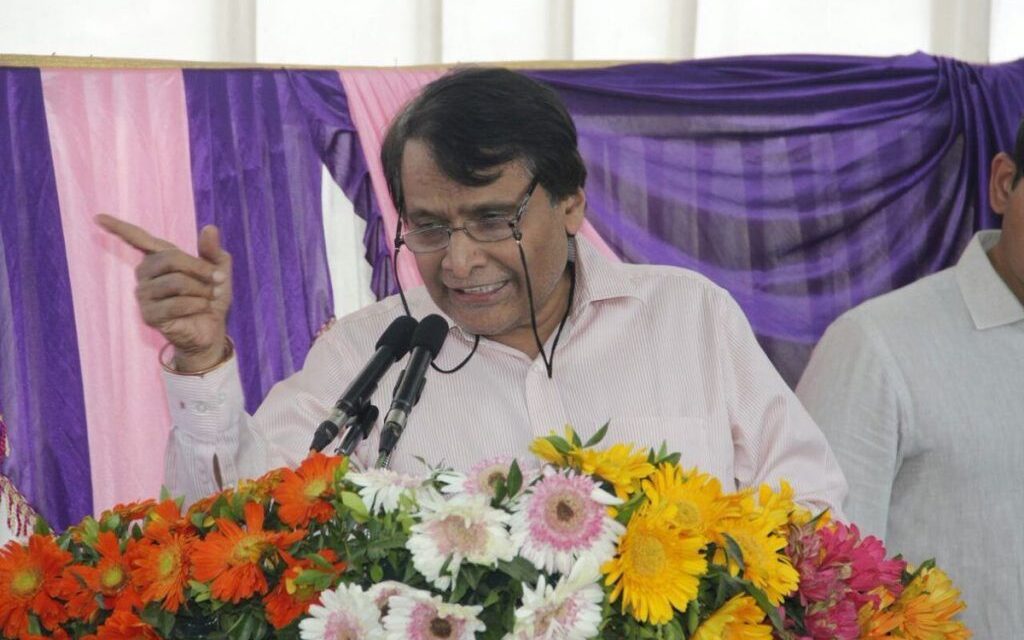 Union Railway Minister Suresh Prabhu on Sunday announced a new superfast train between Mumbai and Goa, a terminus for long-distance trains in Kalyan and a new Humsafar express from Mumbai.
Prabhu made the announcement while he was in Mumbai yesterday to launch a host of amenities and services for the city's suburban commuters.
Apart from the existing projects, Prabhu also announced a new superfast train between Mumbai and Goa.
"For those heading to Konkan or Goa, a superfast Tejas train will soon ensure you reach your destination in the fastest possible time," he said.
At present, the Jan Shatabdi is the fastest train on the route, travelling at 120 kmph and covering the distance in 8 hours and 25 minutes.
According to officials, Tejas will be faster than Jan Shatabdi and offer a slew of amenities like entertainment units, Wi-Fi etc. It is expected to start from early next year.
The plan to develop Thakurli station (near Kalyan) into a terminus in a bid to clear the suburban route and add more services was also announced.
While announcing, Prabhu also said that since many outstation trains halt at Kalyan, some of them might be terminated there once the terminus is ready. He also said a redevelopment of Thane station, one of the busiest on the Central line, is on the cards.
The minister also shared plans of starting a new Humsafar train to ferry passengers to north India from Mumbai. However, he did not announce the final destination.
All we know at this point is that it will have 16 AC III-tier coaches, run overnight and be targeted at the middle class. It will also boast of facilities like CCTV, mobile & laptop charging units, integrated braille display for visually impaired, a smoke detection and suppression system etc.
During his Mumbai visit, Prabhu also flagged off the Bandra-Gorakhpur weekly express train, launched the the highly awaited fast local services at Diva station and 15-coach rakes on WR.
"I am happy that Diva has finally got 24 fast train halts, it will ensure there is no more congestion, especially during peak hours. Besides, we are converting 12 services of 12-coach rakes to 15-coach rakes on the Western Railway suburban section; 25% more commuters can be ferried in each service," he said.
Other amenities launched by Prabhu include free Wi-Fi service at nine more suburban station, new escalators at three stations, new platform at Dadar and new FOB at Mankhurd.
While addressing the media, the Railway Minister promised projects worth Rs 40,000 crore in a bid to cater to Mumbai's ever growing needs and rail network.
According to sources, the major projects include the elevated corridors on Bandra-Virar and CST-Panvel routes and Mumbai Metropolitan Region Development Authority's MUTP-III.