Teacher booked for slapping student in Navi Mumbai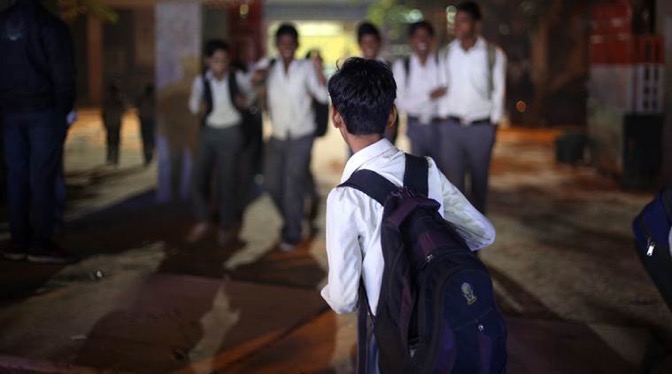 Police have registered an FIR against a 25-year-old teacher of a private high school in Sector 7, New Panvel after a student's father filed a complaint alleging that she had slapped his son as punishment.
In his complaint, the father of the class V student alleged that his son suffered a swelling behind his left ear due to the slap. The boy was reportedly punished by his Hindi teacher for taking to a classmate while the class was underway.
The parents reportedly took the kid to a private clinic for treatment and consulted the Raigad district child protection officer. They later approached Khandeshwar police, where an FIR was registered.
The teacher was booked under Section 23 of Juvenile Justice (Care and Protection of Children) Act for cruelty to a juvenile/child. However, the father took back his complaint before the arrest was made.
"After registering the FIR, the teacher visited our house and pleaded for forgiveness. She requested us to withdraw the police complaint and claimed she had lost her job. As she sincerely apologised, I forgave her. On Thursday, I went to the Panvel court and submitted an application to quash the FIR," the father told the Times of India.
The teacher, meanwhile, has already been issued a show-cause notice by the school.
"Such incidents are taken very seriously, we have a zero-tolerance policy. We are investigating the incident. Until the investigation is completed, the teacher has been told not to attend school," the principal told the daily.
In a similar incident, a teacher from Navi Mumbai was arrested in November 2017 for hitting a ten-year-old with a duster, causing her to suffer from a fractured finger.