Two Punjabi men held with fake 'Gujarati' passports at Mumbai Airport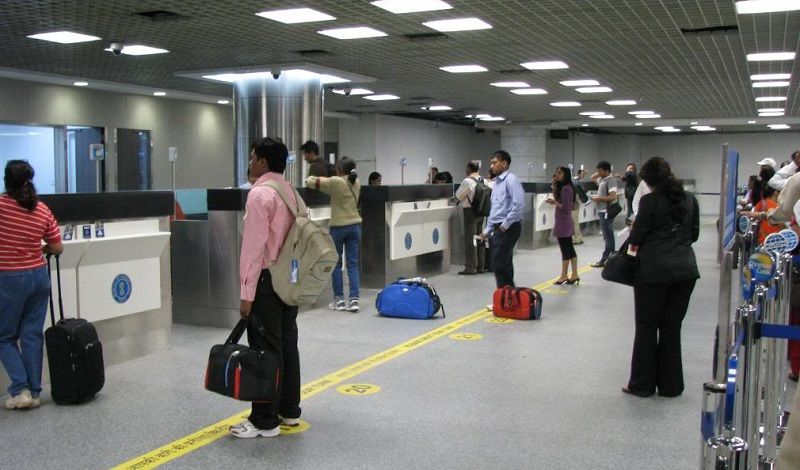 In a bizzare incident, the Sahar Police arrested two men from Punjab on Tuesday for allegedly trying to fly to Bangkok from Mumbai's Chhatrapati Shivaji International Airport with fake passports.
According to reports, the duo was caught after the immigration officials overheard them speaking Punjabi.
The two men, identified as Aman Singh (32) and Magar Singh (36), were carrying passports which mentioned Gujarati names and addresses. When they reached the immigration counter, the official got suspicious after hearing them converse in Punjabi.
To allay their suspicion, the airport officials asked them to step aside and speak a few words in Gujarati. When they failed to speak the language, the officials suspected foul play and handed them over to the police for further investigation.
During preliminary investigation, the police found out that the duo were planning to start a business in Bangkok. They had got the fake passports with the help of a local travel agent, who had also arranged the necessary supporting documents for them.
The accused, both hailing from Punjab, had applied for passports at the Ahmedabad passport office. However, officials are unsure why they chose to opt for fake passports from Gujarat when they could have applied for genuine ones from their own state.
Sahar police have taken the details of the travel agent from the duo and dispatched a team to nab him. It is likely that the agent is a part of a larger racket.
Meanwhile, both men have been booked under sections 419 (cheating by personation), 420 (cheating and dishonestly inducing delivery of property), 465 (forgery), 468 (forgery for cheating), 471 (using as genuine a document or an electronic record) and 34 (common intention) of the Indian Penal Code.