Unsafe Patri Pool ROB in Kalyan to be dismantled, Badlapur FOB to be shut for repairs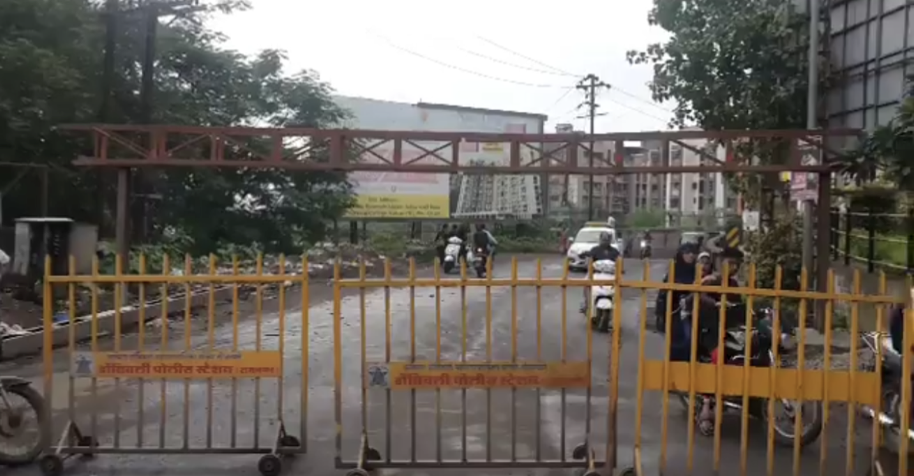 The bridge connects Kalyan East-West, and is situated at the CSMT end in Kalyan. Its closure is expected to drastically impact the traffic movement in the area, along with the connectivity to Thane and Bhiwandi.
The bridge was inspected by a joint team comprising of officials from the Institute of Technology (IIT) Bombay, Central Railway (CR) and KDMC on July 20.
The team found the bridge 'usafe', following which CR asked KDMC to shut the bridge for all kinds of traffic from August 3.
"The civic body has also been asked to inform the public to 'not use the bridge in view of safety' and to make arrangements for dismantling it at the earliest possible," Central Railways's chief PRO Sunil Udasi said.
The new Patri Pool bridge, which runs parallel to the existing one, was built 20 years ago. However, it has not been able to reduce congestion on the busy stretch.
In 2016, after several complaints by commuters, activist Sreeniwas Ghanekar had sought a response from MSRDC – which maintains the bridge – about the structure's health via an RTI. The agency, in its response, had admitted that the bridge was unsafe.
Incidentally, despite the obvious risk, heavy vehicles were barred from using the bridge just last month.
In another development, the middle foot-over-bridge (FOB) at Badlapur station connecting platforms 1, 2 and 3 will be closed from August 9 to September 3 for repair work.
"We have made proper crowd control plans at Badlapur. Additional security staff will be deputed at Badlapur during the period of closure of Badlapur middle FOB," Udasi said.
A joint team of IIT-B, railways and civic officials has been tasked with inspecting the 400 plus railway bridges in the metropolitan in the aftermath of the Gokhale bridge collapse in Andheri.
The same team had called for the complete closure and dismantling of the Delisle bridge-Lower Parel railway bridge last month.
However, the bridge was reopened a few days later with adequate safety arrangements for pedestrians in wake of the overcrowding situation.