Allot land to BMC for new dumping ground within 2 months: Bombay HC to Maha Govt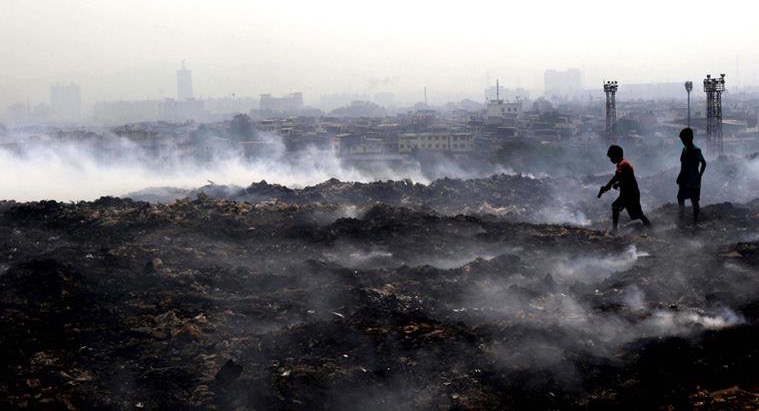 The Bombay High Court on Friday directed the Maharashtra government to identify and allot a vacant land to the Mumbai civic body within two months to set up a new garbage dumping ground.
A division bench of justices A S Oka and Riyaz Chagla said it was the state government's obligation to ensure that the Brihanmumbai Municipal Corporation (BMC) is able to effectively implement the Municipal Solid Waste (MSW) Management Rules.
The court made the observation while hearing a public interest litigation filed by city resident Pandurang Patil in 2009, seeking strict implementation of the rules.
In February 2016, the high court had ordered the BMC to close down the Mulund and Deonar dumping grounds in suburban Mumbai after observing they had reached their saturation points.
The court had directed the corporation to find a piece of land to house the new garbage depot and allowed it to use the two existing dumping grounds till June 2017.
However, the BMC has been repeatedly taking extension of the time granted for the new site on the ground the government has not yet allotted them an alternative land.
At present, the BMC has time till October to use the Deonar dumping ground.
The bench noted that around 7,000 to 9,000 metric tonne of solid waste is illegally dumped every day at the Deonar ground and only 3,000 MT is scientifically treated at the civic body-operated solid waste plant at the site.
The court was informed that a piece of land allotted by the government earlier at Deonar for the new depot was embroiled in a legal dispute.
"This situation is dangerous and hazardous to the citizens, who have the constitutional freedom for a pollution-free environment. The state is under obligation to provide the land," Justice Oka observed.
"We direct the state to identify a vacant land which is free of any legal disputes within a period of two months and allot the same to the civic body," the court said.
With agency inputs