Video: How BMC is shaming those caught peeing in public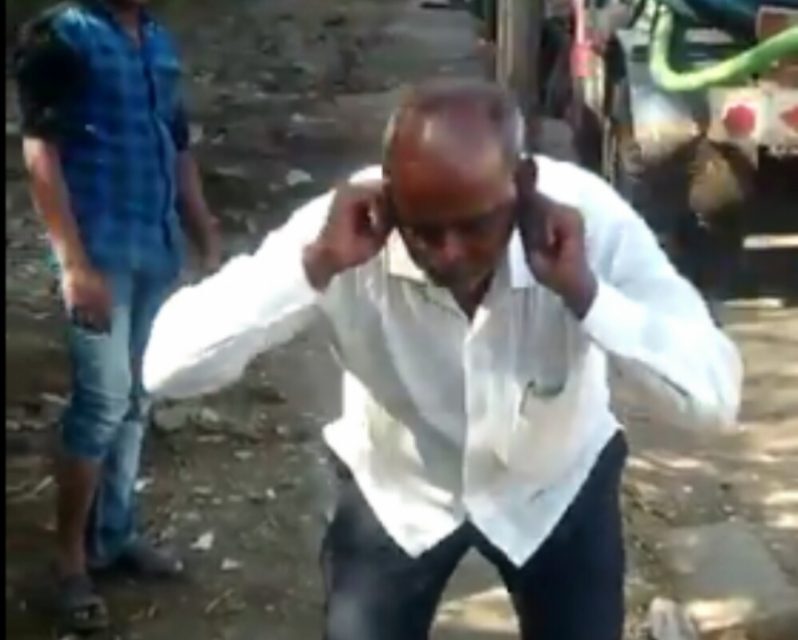 Local Press Co Snippet
1. In a bid to curb open defecation, the BMC has now decided to shame those who are caught peeing or defecating in public by punishing them in public.
2. As a part of the drive, started two weeks ago, the vigilance squad has already caught hold of 35 offenders who were punished on the spot by being made to do sit-ups.
3. The BMC squad also caught 16 people spitting on the road and made them clean their own squirt.
4. "We are not only making the offenders do sit ups, they are also made to clean the area they have dirtied," said a BMC official.
5. Shaming as a punishment was introduced after a fine of Rs 300 for open defecation failed to act as a deterrent.
@MumbaiMirror here's what #BMC makes you do if you're caught peeing in public. 20 sit ups !!! #Mumbai #SwacchBharat pic.twitter.com/9tf2mV6sEg

— Chaitanya Marpakwar (@chaitanya_pm) May 3, 2016
Caught peeing in public, sit up punishment. #BMC's new campaign against open defecation @MumbaiMirrorpic.twitter.com/vpVui4Dr61

— Chaitanya Marpakwar (@chaitanya_pm) May 3, 2016
Video courtesy: Chaitanya Marpakwar