Video: Massive fire breaks out at factory in Taloja, Navi Mumbai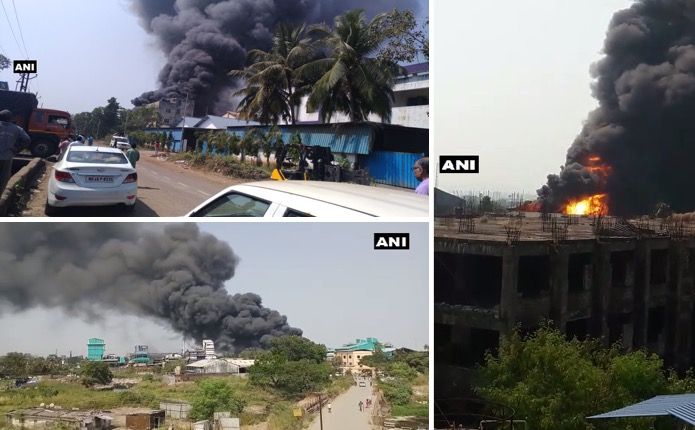 A massive fire broke out at a factory in Taloja, Navi Mumbai on Thursday afternoon.
According to preliminary information, the fire broke out around 1 pm at a foam factory located at Taloja MIDC area of Navi Mumbai. The area has a plethora of industrial and commercial units.
Fire department was alerted about the blaze in no time and the factory, along with neighbouring units, was evacuated.
As of publishing this report, at least eight fire tenders are on the spot, trying to douse the flames. An ambulance and other emergency vehicles have also reached the spot.
The cause of fire is not known. Meanwhile, a thick cover of black smoke has engulfed the area.
No casualties have been reported till now and further details are awaited.
The incident comes a day after a massive fire had engulfed the top floors of Reliable Tech Park, located in Airoli off Thane-Belapur Road in MIDC, Navi Mumbai.
This report has been covered in a shortened or snippet format to ensure the most crucial information is published in the shortest possible time. The report may be expanded to a full length article if the story develops further or more information becomes available.