Mumbai to face 10% water cut for 2 weeks starting Saturday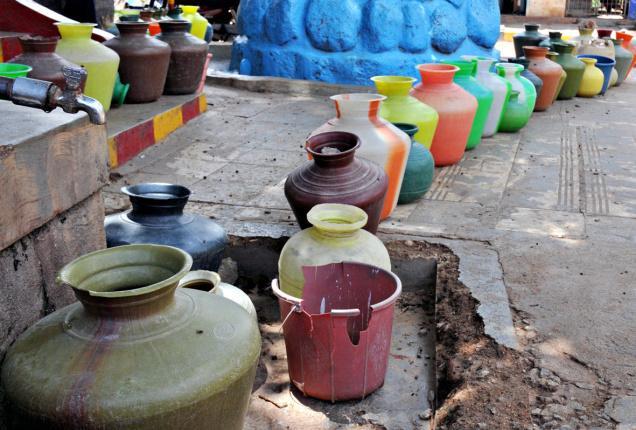 Parts of Mumbai will face a 10 percent water cut for two weeks – from March 25 till April 2 – as Brihanmumbai Municipal Corporation (BMC) plans to carry out the valve installation work.
The cut will be in wards including ward A (Colaba, Churchgate), C (Bhuleshwar, Pydhonie), D (Tardeo, Girgaum, Walkeshwar), G/South (Worli, Lower Parel, Prabhadevi) and G/North wards (Dadar, Mahim, Shivaji Park).
In addition, all wards of western suburbs (from Bandra to Dahisar) and L, N, S wards in eastern suburbs which comprises of parts of Kurla, Ghatkopar and Bhandup will also face a water cut.
The cut would be necessitated owing to work of installing a valve on Gundavali-Kapurbawadi-Bhandup water supply tunnel at Kapurbawadi and Bhandup Complex.
The civic body has, meanwhile, requested citizens to store sufficient amount of water in advance and co-operate with the administration.
This report has been covered in a shortened or 'Snippet' format to ensure the most important piece of information is relayed in the shortest possible time. If the story develops further or more relevant information becomes available, we will expand it into a full length article.