Waste generation on the decline in Mumbai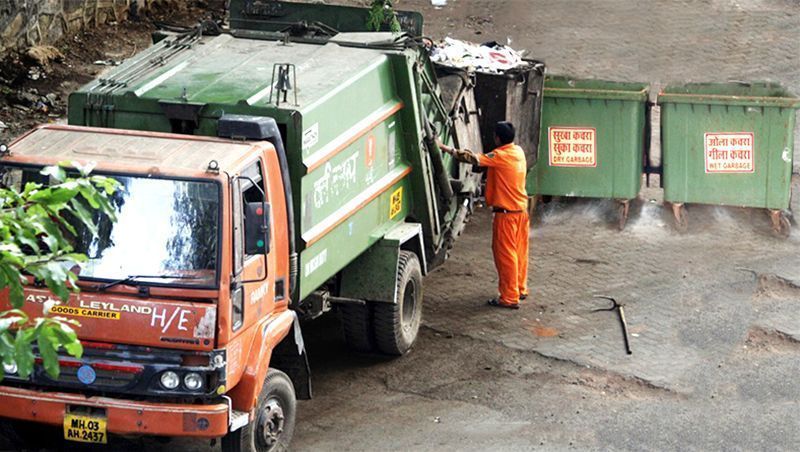 The civic body's decision to penalise housing societies that were not segregating waste has reportedly led to a decline in the daily garbage being generated in the city.
According to a report in The Hindu, the average garbage generated in the city per day is 7,200 metric tonne (MT), almost 30 percent or 2300 MT lower compared to last three years.
In June 2015, an average of 9,500 MT of garbage was being generated in the city per day. In comparison, 7,800 MT of garbage was generated in the city in the month of January 2018.
The decline in garbage collection has even reduced the burden on the city's already saturated dumping grounds. As of February, the BMC's garbage vans made 2,118 trips to the dumping grounds, compared to 2,238 trips in June 2017.
The BMC has claimed that the reduction can be attributed to more awareness, its drive for encouraging recycling and taking action against societies that were not carrying out waste segregation and processing on their premises.
In January, Municipal Commissioner Ajoy Mehta, in a circular to assistant municipal commissioners of all 24 wards, directed them to initiate direct action instead of issuing warnings or notices.
"As decided, we are targeting only bulk waste generators, that is housing societies having a built-up area of 20,000 square metres and more, and those which generate 100 kg of wet waste or more daily," Mehta had said.
Following which, the civic body started penalising societies that were generating bulk waste and not adhering to norms. The actions ranged from disconnection of water or electricity connections to seeking legal action.
Last year, the BMC identified 3,332 housing societies in Mumbai that were generating garbage in bulk. Of them, 2,734 were not processing their waste.