Water cuts unlikely in Mumbai as lakes reach 90% capacity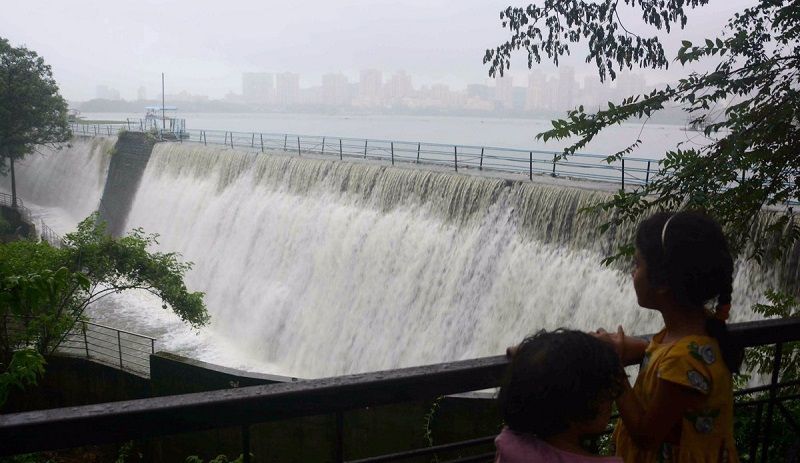 Despite inconsistent rainfall over the last few days, Mumbaikars may not have to worry about water cuts this year as the lakes supplying water to the maximum city have reached 90 percent capacity.
According to civic officials, Tulsi reservoir, the smallest among the seven lakes that supply water to Mumbai, started overflowing on Monday.
As of this week, the water stock in all the seven reservoirs has crossed 12.89 lakh million litres against 14.47 lakh million litres of total water stock required for Mumbai to avoid water cuts every year.
"Last year, the lake started overflowing on July 16. However, it was delayed this year due to the slow pace of rain. The lake started overflowing at 6 am," said a statement issued by the Municipal Corporation of Greater Mumbai (MCGM).
"Other two lakes which have overflowed so far are Modak Sagar that started brimming on July 15 and Tansa lake which became full on July 18," it said.
Meanwhile, citing the current scenario, a senior civic official said the possibility of water cuts for Mumbai seemed remote.
"There is a least possibility of water cuts for Mumbai as good rain in the catchment areas of these reservoirs have raised the water level to almost 90 percent of the total water stock by this morning," he told PTI.
"At 6 am, the water content in the seven lakes stood at 12.89 lakh million litres," he added.
This report has been covered in a shortened or 'Snippet' format to ensure the most important piece of information is relayed in the shortest possible time. If the story develops further or more relevant information becomes available, we will expand it into a full length article.