Western Railways' bottle crushing machines have recycled 4 tonnes of plastic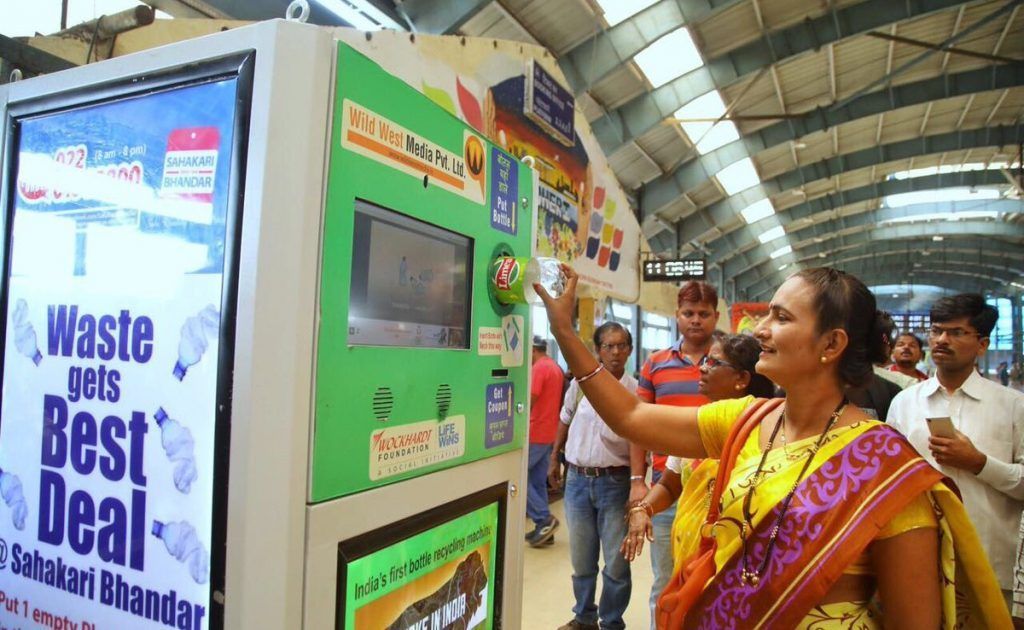 The green initiative of installing bottle recycling machines at various Western Railway suburban stations is officially a hit, with an estimated 4 tonnes of plastic recycled till date.
The machines, meant to promote recycling and discourage commuters from littering the premises, were installed under Prime Minister Narendra Modi's Swachh Bharat Mission.
The first unit was installed at Churchgate in June last year. After months of unforeseen delays, nine more were installed at Churchgate, Mumbai Central, Dadar, Bandra, Andheri, Goregaon and Santacruz stations.
According to a Mumbai Mirror report, the machines have crushed well over 2 lakh bottles till April 30.
Since an average plastic bottle weighs around 20 gm, the machines have together recycled as estimated 4 tonnes or 4,000 kg worth of plastic till date.
The maximum number bottles have been treated at the two machines installed a Churchgate (65,000), followed by the ones at Dadar (38,000) and Bandra (27,000).
After the bottles are fed into the machines, the crushed plastic is collected and transported to manufacturing companies which use the material to make a host of day to day items like clothes, towels, bags etc.
The machines were installed by Wockhardt Foundation, which spent around Rs 7 lakh on each of the ten units. The project was later taken over by Wild West Media, who is responsible for their maintenance and upkeep currently.
Although saving the environment is a good enough reason for anyone to recycle plastic bottles, commuters are offered discount coupons to increase adoption.
In lieu of their participation, one can either avail discount coupons for Sahakari Bhandar or Reliance Fresh, Paytm points or donate a certain amount to Wockhardt Foundation.
Although most opt for coupons, railway officials say many commuters participate to contribute towards Swacch Bharat Mission.
Going forward, Wild West Media plans to install more such units at other suburban stations, metro stations, airports, bus stations, shopping malls and other areas where they can make a difference.