Woman delivers twins in waiting room at Palghar station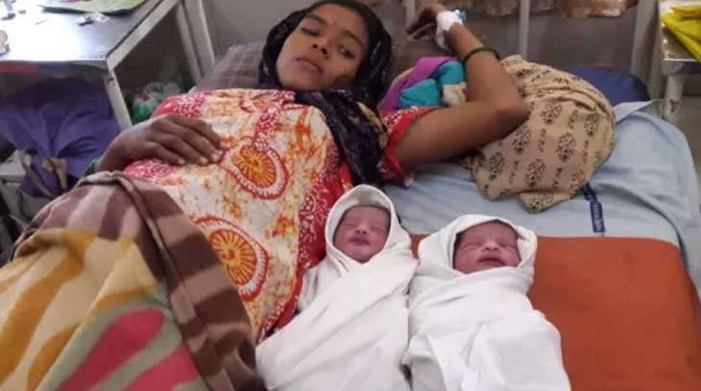 A week after a woman delivered a baby at Dadar station, railways witnessed another birth – this time when a woman delivered twins in the waiting room at Palghar railway station on Tuesday.
The commuter, Chhaya Savra, and her newborn son and daughter are all doing fine.
According to officials, the 20-year-old went into labour yesterday morning when she was travelling in a suburban train for Dahanu along with her husband Ankush and mother-in-law.
As the train reached Palghar railway station, Savra was taken to the first class waiting room and doctors were informed. Dr. Rajendra Chavan, a gynecologist of Kanta Hospital, assisted in the delivery along with Dr. Umesh Dhumpalwar.
Dr. Chavan said the girl was born first. The infants weighed around 2.50 kg at the time of delivery.
Savra and the infants were later admitted at Palghar rural hospital.
"Mrs. Savra delivered a boy and a girl at Palghar in Upper-Class waiting room. Superintendent of Palghar station, GRP and RPF helped the lady when she went into labour pain and called 108 services. Women was transferred to the government hospital at 9.55 am," said Ravinder Bhakar, Chief Public Relations Officer of Western Railway (WR).
In a similar incident, Geeta Deepak Wagare went into labour last week while she was waiting with her husband at Dadar station platform.
Three women, including a police official, held up two bedsheets to create a make-shift labour room at the platform while the 24×7 medical assistance team helped her deliver the baby. Both mother and new-born were later shifted to a nearby hospital for further care.