World Bank to invest near Rs 7,000 crores in transport, agriculture projects in Maharashtra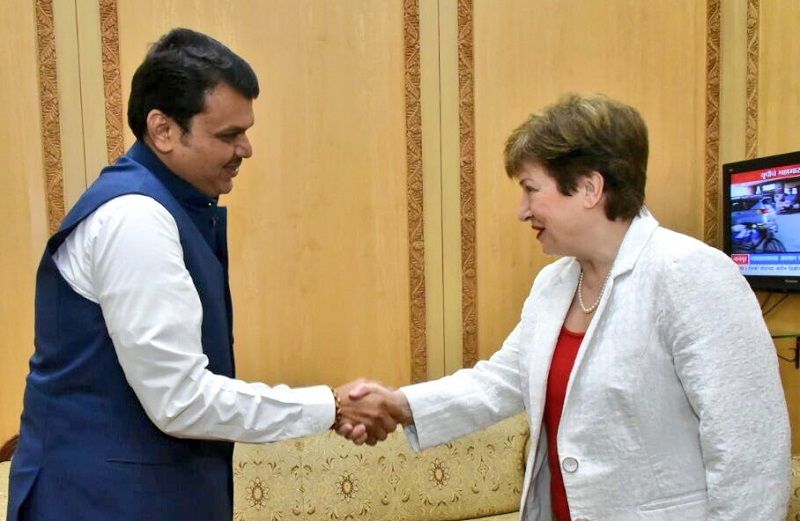 The World Bank has agreed to invest $1 billion (roughly Rs 7,000 crores) as direct finance in the state of Maharashtra towards projects in the areas of urban transport and agriculture.
World Bank CEO Kristalina Georgieva made the announcement following a meeting with Maharashtra Chief Minister Devendra Fadnavis in Mumbai on Tuesday.
On her meeting with CM Fadnavis, the World Bank CEO said, "We had a fruitful discussion based on scientific and integrated approach towards development."
The $1 billion investment, Georgieva said, was the highest assistance the World Bank has committed to any Indian state so far.
The investment will be done over a period of 18 to 20 years on Libor-plus rate, confirmed World Bank India Director Junaid Ahmad.
Apart from the $1 billion investment, the World Bank will also assist Maharashtra in attracting more funding from other agencies and private sector. "The Asian Infrastructure Investment Bank has already expressed interest to finance," the CEO said.
Even CM Fadnavis lauded the World Bank for their efforts, "The good thing about the World Bank is that it not only brings funding but also knowledge, technological expertise, and it helps us develop a whole ecosystem favourable for project implementation," he said.
The financial assistance will be used to fund the Rs 10,000 crore Mumbai Urban Transport Project-III (MUTP-III) project, which is aimed at increasing the existing capacity and decongesting the suburban rail network.
"Our main aim is to moot for a safe, smooth and comfortable ride for the passengers of the city," Georgieva said.
The other portion of the funds will be used for climate resilient farming projects, which will be taken up by the state government in over 5,000 drought affected villages in Vidarbha and Marathwada.
The project is aimed at promoting water conservation, increasing agricultural productivity, encouraging multi-cropping pattern and making villages more resilient towards climate change.
"Farmers who don't even contribute to the climate change are the most vulnerable to climatic changes and through these projects we are trying to reduce their vulnerability," she added.
In the last five years, World Bank has invested over $1.4 billion in Maharashtra in the areas of urban transport, including the phase two of MUTP, rural water supply, and agriculture, a press release issued by the World Bank said.
Meanwhile, the state is already implementing two World Bank-funded projects – a $165 million rural water supply and sanitation programme, and a $100 million agriculture competitiveness project.
Earlier in the day, Georgieva also travelled in the second class of a WR local from Churchgate to Dadar to get a first hand experience of the challenges faced by the city's eight million daily commuters.