BJP MLA's house sealed over failure to repay Rs 3.5 crore loan taken from Mumbai firm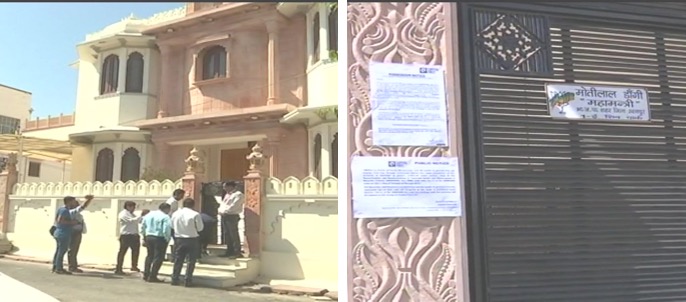 The house of Bharatiya Janata Party (BJP) MLA Motilal Dangi was sealed on Monday after he failed to pay Rs 3.5 crore loan taken from a Mumbai-based finance company.
The MLA had secured the loan from Capital First, a city-based finance company.
Dangi, the city's district head for BJP, is said to have an outstanding balance of more than Rs. 3 crores due to which the company's team sealed his house located in Shiva Park colony at Durga Nursery Road in Udaipur, Rajasthan.
"We took possession of his residence after he failed to pay off our loan. We had sent him notices regarding the same," the company's representative told ANI.
He added that Dangi's house was sealed on the basis of the district collector's order. The politician had also failed to respond to the company's notices.
Following the incident, many BJP supporters and local leaders gathered on the spot to protest the action. A verbal argument also ensued, however no untoward incident took place due to heavy police presence.
Meanwhile, BJP supporters accused the finance company's representatives of sealing the house without allowing Dangi's family to evacuate the premises, reported News 18.
Dangi is yet to issue an official statement about the incident.
This report has been covered in a shortened or snippet format to ensure the most crucial information is published in the shortest possible time. The report may be expanded to a full length article if the story develops further or more information becomes available.