30% driving licenses issued by RTO fake: Nitin Gadkari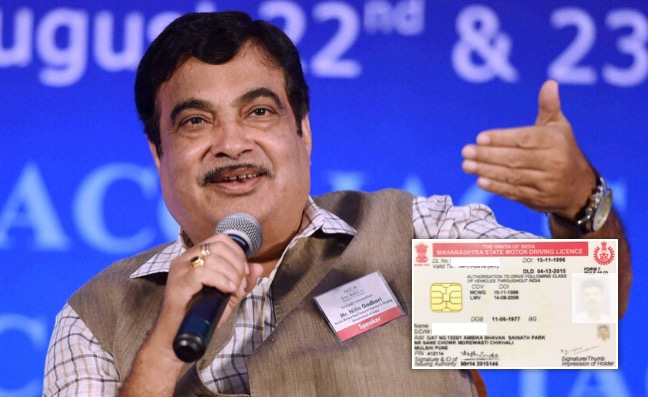 In a welcome news for motorists, Union Minister for Road Transport and Highways Nitin Gadkari on Tuesday called for a more stringent and corruption-free system for issuing of driving licenses.
"Around 30 percent of the driving licenses issued by the RTO are bogus," he said at the Asian News International's (ANI) India Infracon 2018 in New Delhi.
"We are working to provide 2000 driving training centres across India where one shall give a computerised test. If the computer lets you pass, you get a license within three days," added.
Highlighting the need for the eradication of corruption, Gadkari said a more robust system should be in place to curb unruly traffic and grant immediate penalties to traffic offenders.
"I want to bring in a system wherein even if I am seen riding a two-wheeler without a helmet, a challan should be immediately issued with my photograph and sent home," he said.
Gadkari also shed light on the need for an intelligent traffic system to decrease the number of fatal road accidents in the country.
"We have seen nearly 1.5 lakh deaths in road accidents in the recent past. This is an unfortunate situation and needs to be tackled by a more intelligent traffic system," the minister said.
"While there has been a four percent decrease in deaths caused by accidents, this is not satisfactory. I have been constantly debating in Parliament for the implementation of stricter laws. When this gets approved, there will be a big change," he added.
On the electric vehicles (EV) front, Gadkari said the next six months will see a significant increase in the number of buses, rickshaws, and scooters running on CNG, bio-ethanol and other such alternatives.