Agents of Pak artists like Fawad Khan demand payment in 'black', reveals sting operation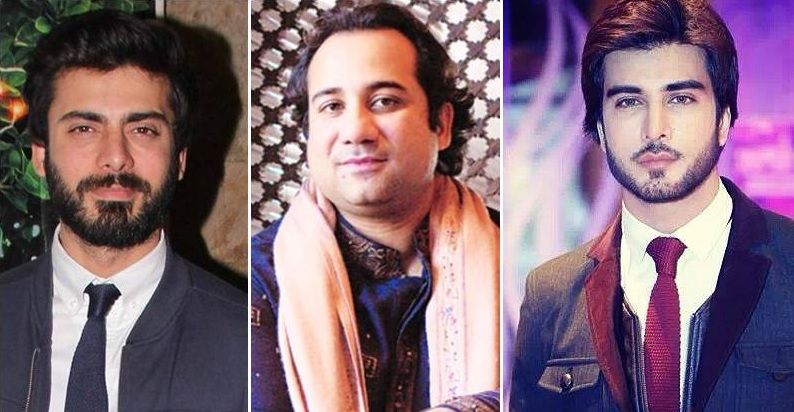 The agents of Pakistani artistes like Fawad Khan, Rahat Fateh Ali Khan, Shafaqat Amanat Ali, Mawra Hocane and Imran Abbas Naqvi are involved in black money transactions in India, a sting by Hindi news channel News18 India has revealed.
The news channel's sting report comes a week after after Prime Minister Narendra Modi announced the demonetisation of Rs 500 and Rs 1,000 notes to curb corruption and black money in India. The announcement was made on November 8.
The sting operation, carried out by News18 India over a fortnight ago in New Delhi and Mumbai, was aired on Tuesday night.
According to a statement issued by the channel, undercover reporters caught on camera the 'agents of the Pakistani artistes' demanding majority of their fee in black. The fee was for appearance in wedding ceremonies.
While a few demanded part of the fee in cash, others wanted it transferred to their bank accounts in Australia or Dubai, the statement alleged.
The formal contract, however, reflected a paltry sum as compared to the amount agreed upon, the News18 India statement read.
As per the sting, Fawad's manager demanded Rs 50 lakh for a two-hour appearance. He demanded that the payment should be made in black and white.
The black money component was to be 25 per cent of the deal amount and the rest was to be transferred to the actor's UAE-based bank account, the statement alleged.
Singers Shafqat Amanat Ali's manager and Rahat Fateh Ali Khan's representative demanded Rs 35 lakh and Rs 65 lakh respectively. Whereas, the former's contract showed just Rs 8 lakh, the latter's showed Rs 23 lakh, including taxes, News18 India said.
Actor Imran's manager demanded Rs 35 lakh for a performance, with Rs 32 lakh to be paid in black while the contract was to reflect a fee of just Rs 300,000.
Mawra's Pakistan-based manager demanded Rs 50 lakh for a two-hour appearance and asked for Rs 25 lakh in cash to be paid to her contact in Mumbai. The rest was to be transferred to her Australian bank account, the channel statement said.
News18 India said that since all the Pakistani artistes come to India on a work permit obtained through the Ministry of External Affairs (MEA) for professional engagement, these activities violate statutory laws.
The insistence for payment in black money also violates Service Tax and Income Tax laws.
The details of the sting operation could not be verified independently.