Taking SRK's career advice very very seriously: Alia Bhatt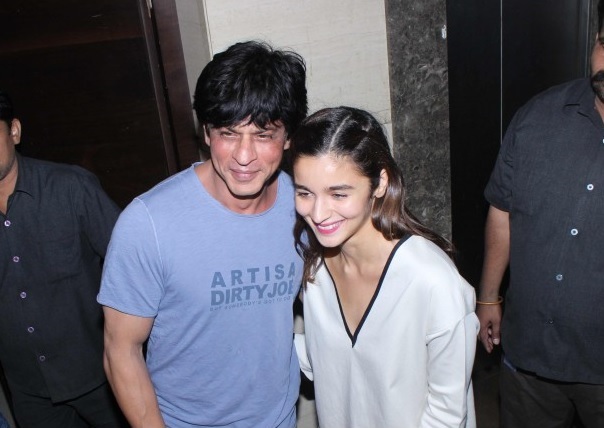 When an actor of Shah Rukh Khan's caliber gives you career advice, you best take it. And that's exactly what actress Alia Bhatt plans to do going forward, as she tries to move beyond performance-oriented roles.
SRK and Alia recently appeared on 'Koffee with Karan' television show together, where the 51-year-old said that the young actress is 'too good, too soon'.
Shah Rukh, who has worked with Alia in Gauri Shinde's upcoming film 'Dear Zindagi', advised her to do the 'typical' Bollywood roles as well so that she doesn't develop a superiority complex as an actor.
When asked how she felt about this career tip, Alia told reporters, "I agree with him that I need to be bad, I don't want to burn out and don't want to be a person who is like 'I only want to do performance (oriented roles)'."
"I don't want to do just that. I also want to have some fun. I am taking his advice very seriously," she said.
Shah Rukh had also heaped praise on Alia's acting skills, and the 23-year-old actress said it is overwhelming to get a compliment from an actor of his stature.
"He had said that first time on the show, but he had told me the same thing earlier too," she said.
"I was very overwhelmed when he said something like that because he is Shah Rukh Khan but also somebody who I've loved and admired all my life, as an actor, star, celebrity and as a person. When he gives me a compliment it means a lot," Alia said.
The actress was speaking at the Absolut Elyx Filmfare Glamour and Style cover launch in Mumbai last night.