Ajay Devgn claims Karan Johar paid KRK Rs 25 lakh to diss 'Shivaay', demands investigation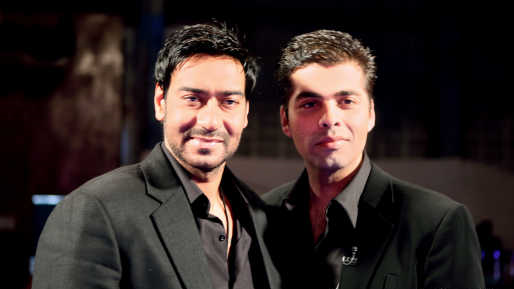 Bollywood superstar Ajay Devgn has demanded an investigation against filmmaker Karan Johar, who allegedly paid Kamaal R Khan Rs 25 lakhs to tweet positive about his next film 'Ae Dil Hai Mushkil' and giving negative reviews of his film 'Shivaay'.
Kamaal R Khan, better known as KRK, has been bad mouthing about Ajay's maiden directorial 'Shivaay' on Twitter which is clashing with Karan's 'Ae Dil Hai Mushkil'. Ajay asked his business associate Kumar Mangat to call KRK to find out the reason behind this.
In this shocking conversation KRK confessed saying he has to speak positive things about 'Ae Dil Hai Mushkil' as he has allegedly received Rs. 25 lakhs from the filmmaker. The conversation between Kumar Mangat and KRK has been recorded and has been sent out to media.
Ajay, who is extremely upset with this whole episode sent out an official statement where he is also demanding an investigation to expose the truth.
The statement reads: "I have been a part of the Indian film industry for the past 25 years and have been associated with over 100 films. My father was a professional action director and I have an emotional connection with this industry. It therefore pains me to see that people like Kamaal R Khan are holding the film industry to ransom by spreading negativity about films to extort money from producers."
"It is very sad that people from our own industry are supporting such elements and spoiling the ethos of the film industry. I would strongly demand that this be thoroughly investigated by competent authorities to clarify if Karan Johar was indeed involved in this," his statement further reads.
While 'Shivaay' centres around the adventures of a Lord Shiva devotee, 'Ae Dil Hai Mushkil' is said to be an intense story about unrequited love. Both films are set to release on Diwali this year.
With inputs from IANS
Hear what self proclaimed no. 1 critic and trade analyst Kamaal R Khan has to say. https://t.co/wRc7moSlsZ

— Ajay Devgn (@ajaydevgn) September 1, 2016