I was bullied by I&B Ministry into taking decisions: Pahlaj Nihalani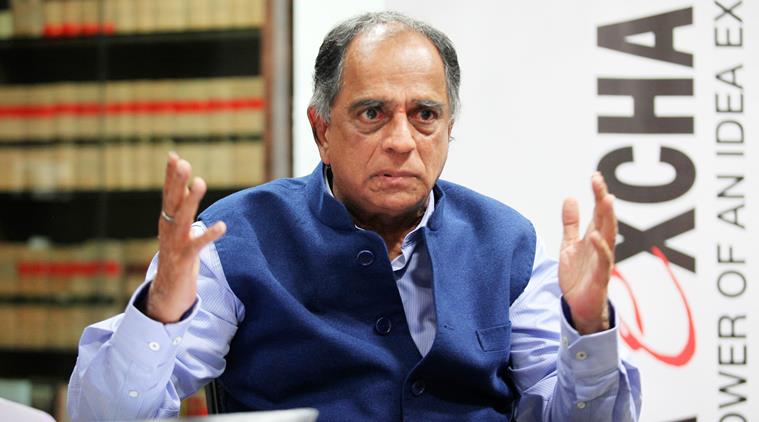 The controversial former CBFC Chairperson Pahlaj Nihalani has expressed shock at the Parliamentary Committee's decision to question director Sanjay Leela Bhansali on 'Padmavati' before the censor board even viewed the film.
The producer claimed the Ministry of Information and Broadcasting had also "bullied" him during his tenure.
"By all means, the Parliamentary Committee has every right to question Bhansali or any other filmmaker. But only after the Central Board of Film Certification views and certifies the film.
"By questioning him before the censor certificate, you are challenging the authority of the CBFC as the final arbitrary body to decide the fate of a film," said Nihalani.
Nihalani feels the CBFC seems to have lost its authority. "During my tenure, I was bullied by the I&B Ministry into taking decisions.
"Now it's a free-for-all. Any and every governing body can question a film. Where does that leave the CBFC?"
As for 'Padmavati', Nihalani wonders where the film's persecution stops. "To how many committees is Bhansali answerable? And where does this end?
"Why is one of India's best filmmakers being made to explain himself over and over again? And why is the CBFC not taking steps to clear the air once and for all," questioned Nihalani, whose own tenure as the CBFC chief was shrouded with controversies.
Bhansali's film has been in the eye of the storm for allegedly portraying the Rajput Queen in a bad light.
Rajput groups across the country have protested against the film's release and even gone on to physically threaten the director and actor Deepika Padukone. The film fraternity, on the other hand, has expressed solidarity with the filmmaker and his team.
With agency inputs