How can you make Aadhaar compulsory for PAN cards when we've made it optional: SC asks Government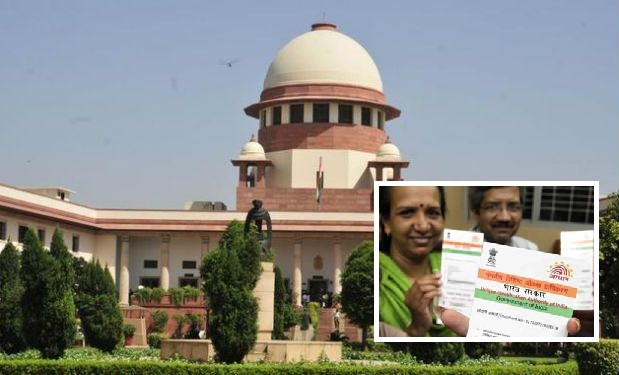 The Supreme Court on Friday questioned the government about its decision to make Aadhaar mandatory for applying for PAN cards despite an earlier apex court order making it optional.
Recently, the Narendra Modi-led government made it Aadhaar card compulsory for filing income tax returns as well as applying for PAN (Permanent Account Number) card.
"How can you make Aadhaar card mandatory when we have passed an order to make it optional?" news agency ANI quoted the SC bench headed by Justice A.K. Sikri as saying.
The court was hearing a petition filed by former Kerala Minister Binoy Viswam challenging the constitutionality of Section 139AA which was added to the Income Tax Act by the Finance Act, 2017.
Attorney General Mukul Rohatgi, who was defending the government's decision in the apex court, told the court that the government had taken the decision under the Uniform Identification Number act.
Rohatgi also told the court that the agencies had found a large number of PAN cards that were being used to channel funds for tax evasion.
"We found a number of PAN cards being used to divert funds to shell companies. To prevent it, the only option is to make Aadhaar card mandatory," Rohatgi told ANI.
Last month, the SC said that the government could make Aadhaar mandatory for getting passports, opening bank accounts or getting mobile connections. However, it did not permit its use for getting PAN cards.
Earlier, Finance Minister Arun Jaitley had also spoken in favour of linking Aadhaar details with PAN card to weed out tax evaders who did not pay taxes by availing duplicate cards in their names.
The court has agreed to hear and dispose of the petition next Wednesday.