Censor board justifies 'censoring' movie subtitles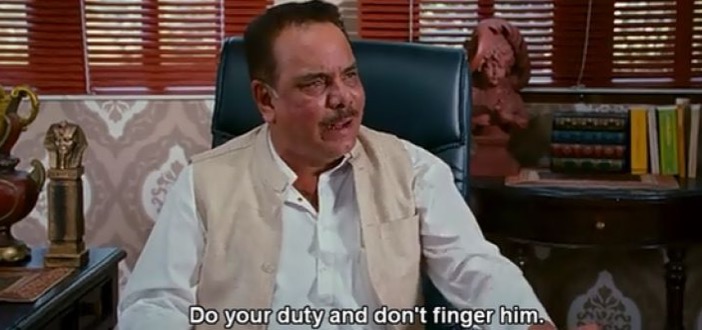 The censor board on Monday justified its decision to censor movie's subtitles, claiming it was to discourage filmmakers from inserting additional words after certification.
The Central Board for Film Certification (CBFC) filed its affidavit in the Bombay High Court today in response to a petition by the Indian Motion Picture Producers Association (IMPPA).
The producers' body had earlier challenged the censor board's direction to submit subtitles of a movie for censorship, calling it arbitrary. It had approached the high court in July seeking quashing of the process.
In April, the petitioner received a notice from the CBFC, saying movie producers were required to obtain a separate censorship certificate for the film's subtitles.
The censor board in its affidavit said it was duty-bound and obligated to ensure that filmmakers do not insert any words or visuals after a film is duly certified.
"The rationale behind the impugned notice is to curb the mischief noticed in a number of films where subtitles were introduced or added after the film's certification by the CBFC. This amounts to an alteration in the film. This mischief needs to be plugged or curbed," the affidavit said.
It cited examples where makers mute the cuss words when they present their films before the CBFC, but after certification, they add those words in the subtitles.
"Dubbing and subtitles constitute an integral part of a film. In this context, translation errors can sometimes result in grave prejudice," the CBFC said.
A division bench headed by Justice R M Borde posted the petition for further hearing on August 20.
According to the CBFC notice, producers have to first obtain a certificate for the film and thereafter when the sub-titling is done in a different language, they are required to go for fresh censorship.
The petition said that earlier the CBFC certification was needed only for the film and there was no requirement or practice of certification for subtitles.
It claimed that similar content available freely on the Internet and other electronic media was not subjected to any certification or censorship from any authority.
The IMPAA further alleged that the CBFC was trying to harass producers and extort money from them. The additional step of certifying subtitles was also delaying films' releases.